The stars of Old Hollywood had a special star quality about them. From Marilyn Monroe to Rita Hayworth, the female stars of yesteryear seemed to ooze glamour and sophistication wherever they went.
The waved hair, precision-drawn cat's eyeliner and pouty red lips are trademark features of this seductive look that many stars try to emulate today. Dita Von Teese has based her whole burlesque persona around this look, and does it very well. However now that every Hollywood starlet is going for the same look, it's beginning to get, well, tired. Here are some examples of the latest vintage looks, direct from Tinseltown—do you think these stars are doing it justice?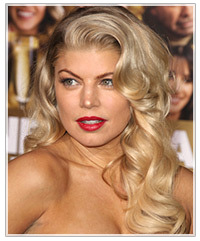 Fergie flaunts long, soft waves full of bounce and a curled side-styled bang. Her eyeliner is kept quite subtle leaving the focus on her red lips. The color palette works with her skin tone, but her sense of style is a bit "costumey" at the best of times, which makes this look lose its authenticity.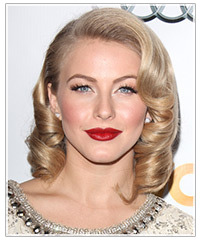 Julianne Hough's flawless complexion and piercing blue eyes are the best parts of this look - perhaps the red lips aren't needed. Her hair is perfectly pristine, we'll give her that!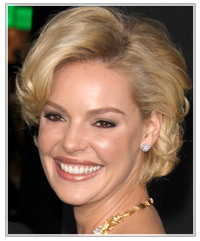 Katherine Heigl opts for a shorter version of the classic Hollywood 'do, which sets her apart from the crowd. She also matches it with modern makeup, which gives her extra points in the style stakes, but does the overall look age her?
Click on the above images to see how you'd look with any of the hairstyles pictured in this blog.