Fergie was catapulted to world-wide fame in the early Noughties as the lone female member of the Black Eyed Peas. She was known for her washboard abs, powerful voice and her head-turning (albeit sometimes OTT) fashion sense. These days, Fergie has dabbled in acting, fashion and now has her own nail varnish collection out--talk about diversifying! But what about her look? Has anyone noticed that it hasn't changed for the past five years? Case in point: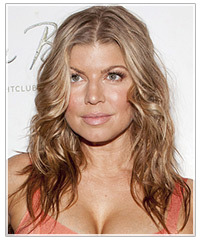 Here's Fergie back in the day with her trademark dark honey blonde hair. This shade looks great with her tanned skin tone and blue eyes. Her hair is in the classic "Fergie" style: centre hair part, long and layered with tousled waves.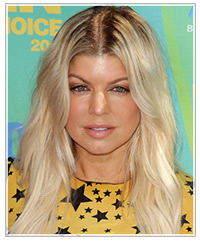 Time passes but Fergie's hair and makeup stay the same, except for she is now a California white-blond rather than honey-hued.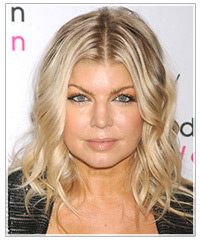 Again, here is Fergie with the same look, although it looks like she is trying to be more polished. Instead of tousled waves, she has soft curls throughout her hair, and the length has been taken up to a sophisticated shoulder length bob.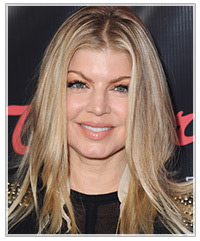 Finally, in her most recent look, Fergie is still rocking that light blonde, centre-parted, layered 'do, only this time she's traded the tousled look for straight locks.
Do you think Fergie is getting lazy with her sense of style? Or should she stick with her signature look?
To see how you'd look with any of the hairstyles pictured in this blog, click on the above images to try the virtual hairstyles with your own photo!