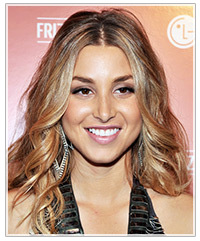 Whitney Port shot to fame as the level-headed fashion assistant on The Hills, an addictive television series about a bunch of rich girls living in California. While the other girls were worrying about boyfriends, beach houses and other trivial matters, Whitney kept her head down and worked her way up through the LA fashion scene, then left for the Big Apple.
Whitney has now become somewhat of a style icon for young girls, and has even designed her own fashion line (could a cosmetics line be in the making?). Her long Jerry Hall-esque locks are usually worn loose and wavy, but Whitney also plays around with her style. Braids, chignons and ponytails all add to her fun, modern look.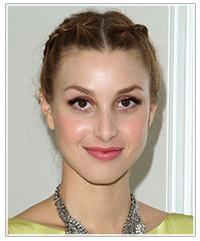 Port has large dark eyes, blonde hair and fair skin, which gives her a versatile canvas to play around with different makeup looks. Girls with dark eyes and blonde hair should stick to brown eyeliner (not black) like Whitney, and should wear warm shades of eye shadow- copper, coral and mocha will make the hair and skin look rich and supple.
Whitney usually does girlie lips, rocking shades of pink from baby to berry, but nudes and peaches also look good on women with this complexion.
See more of Whitney Port's hair and makeup looks.