While cherry red says "fun, fabulous and fierce", it takes a pretty edgy style to pull it off in the daytime (think Gwen Stefani). For the rest of us, we need a daytime go-to shade. Cue soft pink. Every skin tone from dark to fair can pull this shade off as long as it is semi-sheer with a hint of gloss—go matte and your lips will look chalky rather than cherub-like. You can even use a dusting of pink blush to get a gorgeous sheer hint of pink if you don't fancy wearing a lipstick or gloss! Check out these light pink lip looks: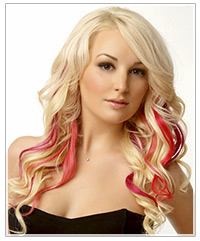 Our model is wearing an ultra-light pink gloss that has a pop of shine to it. This color looks fabulous with her complexion and light blonde hair.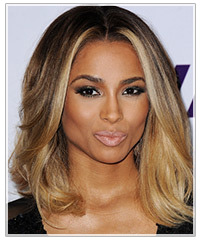 Ciara has the right shade going on for her skin tone and hair color, although her lips are a bit matte looking. To modernize her look for spring 2013, she could gently pat on some lip gloss to get a soft shine going on those gorgeous full lips.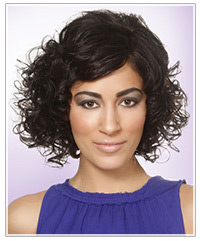 Our model looks stunning in pearlescent pink lipstick that matches her glowing complexion.
How will you wear soft pink this season?
For even more helpful makeup hints, see our full range of beauty articles and beauty blogs. You can even try some virtual makeup on your own photo or our model using our Virtual Hairstyler!