It's been on the runways and in the magazines, but would you flaunt orange lipstick for day or night? Orange can be a tricky color to pull off. It's extremely bright and extremely warm, which in itself makes it unwearable for a good portion of the women out there. However, with the right hair color, a great outfit and of course, confidence, you can rock orange lipstick with ease.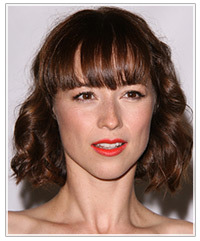 Here, Karine Vanasse has chosen a bright orange-red shade to be the focus of her look. Her warm chestnut hair and peachy complexion makes her the ideal candidate for orange lips. She has kept her eye makeup to a minimum, with only a bit of dark brown eyeliner to highlight her eyes, making her lips the center of attention.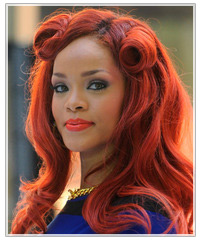 Rihanna doesn't do anything by halves, so it's no surprise that she has chosen fiery orange hair to match her lipstick (or vice versa!) Rihanna's shade of orange lipstick matches her warm skin tone nicely, and she has even managed to put pink eye shadow in the mix as well.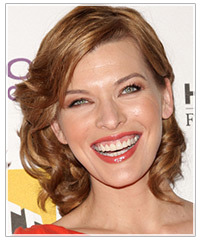 For a more subtle approach to orange lips, you can copy Milla Jovovich's look and go for a dark coral lipstick instead. This will match orange outfits nicely and harmonize with most skin tones.