For brunettes, makeup that is well blended and follows a bold, dark theme will really enhance the beauty and shine that brown hair offers. For some tips and inspiration, take a look at the following makeup matches.
Eyes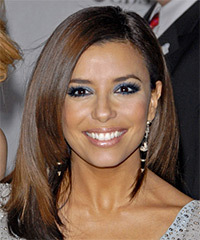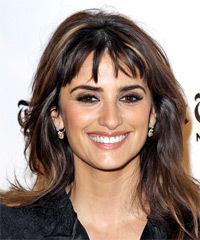 If your hair is a chocolate brown color then it'll go really well with a burst of eye color in lilac or blue. Take a cue from Eva Longoria Parker and focus some attention on your eyes with shimmer shades that'll also complement the shine of your hair.
If you're after a more dramatic look then adding definition to your eyes with black eyeliner and some well blended brown eye shadow will tie in nicely with the brown tones of your hair. For even more focus you can add bangs like Penelope Cruz to keep the attention drawn to your smokey eyes.
Cheeks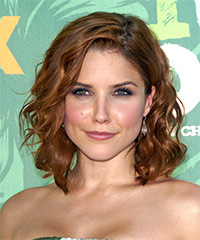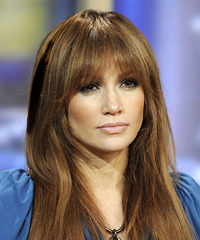 For your cheeks, match your brunette shade with a healthy glow by applying some blush to the apples of your cheeks. To find the right shade, pinch your cheeks and then choose a blush color that closely matches the color you see for a natural look or choose a color slightly darker for a more intense look.
For her look, Sophia Bush has played up the pink in her light skin tone and enhanced the caramel tones in her brown hair by flushing her cheeks with some light pink blush. For those with skin that's tan and brown hair that's chestnut colored, à la Jennifer Lopez, then use blush with golden undertones to bring out your natural beauty and enhance your hair color.
Lips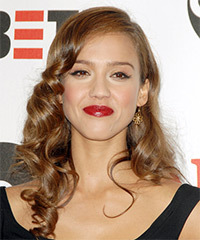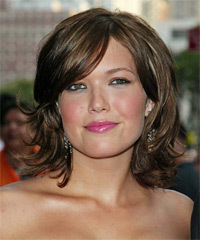 The beauty of brown hair is that lipstick really pops when teamed right. A dark bold color like Jessica Alba's red lips really stand out when paired with her light brown locks and Mandy Moore's dark brown color contrasts fantastically with her bubblegum pink lips.
From its envy inducing shine to its dramatic contrast creating ability, brown hair is the perfect hair color for creating some great makeup looks so give these matches a try today or suggest some of your own by leaving a comment below.