If you have a cool dark skin tone, you may find that sparkly metallics, pastel shades and vibrant bold colors suit you perfectly. Having cool dark skin will mean that your natural hair and eye color is dark brown or black, and this combination is a great canvas for fun and fierce makeup. If you need inspiration for your makeup, whether it is for day-to-day use or for a special event, take a look at these celebrity examples.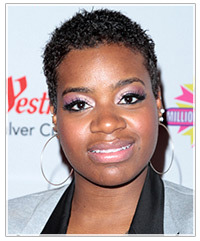 Fantasia Barrino shows us how to work pastel shades with a cool dark skin tone. Here, she is wearing a pretty lilac eye shadow that lights up her eyes with a soft sheen. Liquid black eyeliner and fake eyelashes create extra drama around her large, luminous eyes. Her matching powder pink lip gloss perfects this look.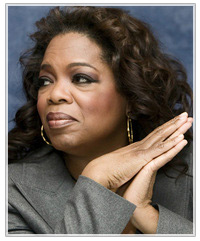 Oprah Winfrey is no stranger to having her makeup done, having spent most of her life on camera. Here, she is seen wearing earthy tones which don't do much for her cool skin. Her brown eye shadow is quite matte and adds darkness to her eye area. A highlighter can work wonders in these cases to bring sparkle and light to ruddy-looking makeup.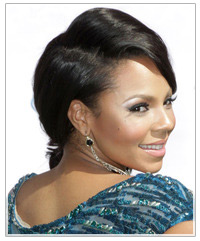 Ashanti knows how to work her skin tone with cool black eyeliner and soft pink cheeks and lips. She has also used highlighter on her cheeks and brow bone, which gives her an angelic glow.