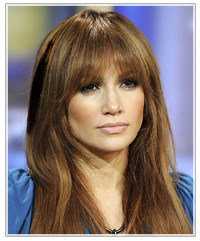 La Lopez. Remember her "girl from the hood" look- the bandana, red lipstick and huge hoop earrings from the P Diddy days? Thank goodness that's over now, and she's on her best form as a smokin' hot singer, actress and newly-single mother of two, embracing her gorgeous features and to-die-for skin. I don't know what goes on behind closed doors, but I reckon Marc Anthony is seriously kicking himself for letting this one go.
Let's look at the world of makeup, according to Ms. Lopez. She's one of the more interesting celebrities to watch because she knows how to work the limelight. She's rocked mink fur eyelashes on occasion, but her favorite everyday lash lengthener is Blinc mascara, which she uses in abundance.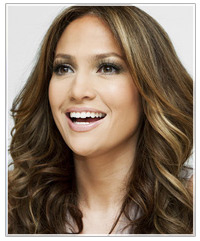 She compliments her caramel hair with her make up palette—gold, brown and other warm, earthy tones to give her an all-over glow. For the Hollywood touch, she uses Linden Leaves Gold Shimmer Dusting powder, made from 23 carat gold.
Lopez lets her eyes do the talking and is usually seen wearing a nude lip. For glamorous events, she opts for a coral or pink based lipstick. She has, on occasion, tried a super smoky eye, but her best look is clean make up that lets her natural vibrance shine through.
View the many looks of Jennifer Lopez.