Apparently Victoria Beckham is super dedicated to maintaining her skin; I mean, I heard she has a bedtime beauty routine of creams, powders and moisturizer application that's so extensive she pretty much needs to start getting ready for bed shortly after lunch. I'm sure I even read in one interview that she sleeps wearing gloves filled with moisturizer—to try and stop her hands getting old and wrinkled.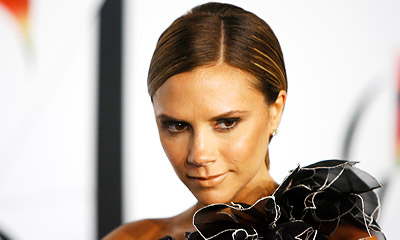 Now I bet, since Victoria Beckham is such a beauty products queen, that she regularly partakes in facials. I'm actually a firm believer in the benefits of facials, and one look at Posh's lovely glowing skin is further proof that she's a fan too. There's a whole variety of facials you can get and I think that if you want to come close to having soft, glowing skin like our girl Victoria, then invest some time in a facial.
Here's a few facials on the market at the moment that I heard are worth trying:
LED Photo Facials
These kind of facials use low intensity light and they're said to be good for skin suffering from uneven tone, fine lines and loss of firmness. It's supposed to be a process similar to photosynthesis in plants, and it's apparently safe and has no side effects (but I'd recommend asking your beautician first to assess whether these facials are good for your particular skin condition). I like the fact that LED facials are good for sun-weathered skin, because mine's taken a real bashing over the years.
Coffee Facial
Coffee is one of the natural ingredients commonly used in facials aimed at rejuvenating the skin: leaving it feeling refreshed and invigorated. If you're skin's a bit dull and is needing an immediate lift then try a facial like this with natural ingredients. Often too they're coupled with relaxation and breathing techniques, making for a very soothing atmosphere. I like the sound of the coffee facial  because you could probably do something similar at home with your used coffee grounds (ask your beautician for a recipe...). Save the world and look good.
Aromatherapy Facial
An aromatherapy facial is the ultimate in pampered indulgence. This facial is typically accompanied by a full body massage in a soothing environment of delightful aromatherapy scents. They say the total relaxation of the mind, body and skin will make your skin appear younger and more radiant, and I'd have to say that I had one of these recently and I agree. This kind of facial is a common choice for brides to be, but I say that if you just feel like spoiling yourself then that's a good enough excuse too.
I'm a believer in beauty products and facials and the importance of taking a few extra steps to look after your skin. You don't necessarily have to go overboard (and sleep in moisturizing gloves like Victoria Beckham is rumored to wear) or get a facial every weekend. Sticking to some key products and pampering yourself every so often will do the trick and have you feeling rejuvenated and confident.
If you've tried any of the above facials then let us know in the comments below.