You may think blush is an afterthought when it comes to putting on your makeup, and it's true that in many cases it's not needed. However, blush can really help to chisel and define your bone structure, which is always nice when you are going out on the town or just need a pick me up. Here are some ideas for how to wear your blush, courtesy of some celebs with the best cheekbones in town.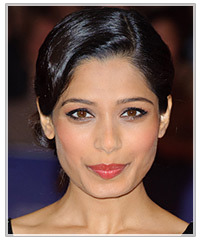 Freida Pinto uses coral pink blush for a double whammy—not only does it highlight her gorgeous cheekbones, but it also warms up her tanned skin tone. Freida has applied it in a circular motion on the apples of her cheeks and extended it slightly up towards the cheekbone to create more definition in her face.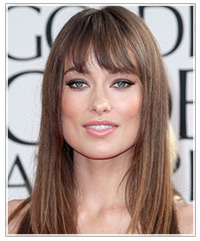 Olivia Wilde emphasizes her cheeks with a soft peach blush that has some shimmer to it. This creates an exotic sun-kissed look—a fab idea for those with fair skin. Olivia has applied it just underneath the apples, which is also a great slimming technique.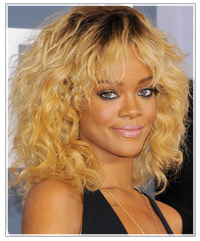 And what about Ri-Ri? Her cheekbones are the envy of many women around the world. Rihanna highlights hers with a shimmery bronzer for an exotic look, but she also adds a highlighter to the apples of the cheeks to make them even more prominent. This is a stunning look for women with tanned to dark skin.
For even more helpful makeup hints, see our full range of beauty articles and beauty blogs. You can even try some virtual makeup on your own photo or our model using our Virtual Hairstyler!