One look that is sure to be everywhere this spring is big, bold eyebrows. You may think this is not a makeup trend—you either have full brows or you don't, right? Wrong! You can use makeup to bring all of the attention to your brows, even if they are not natural limelight-stealers. Here are some looks that will help you get the full-brow effect: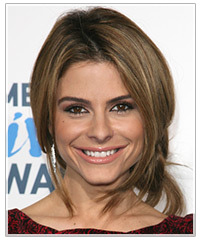 Maria Menounos makes the most of her full brows by keeping the pruning to a minimum, and pulling her dark eye shadow up towards the brow bone to highlight this area.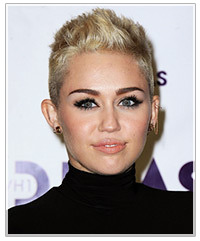 Miley Cyrus has brought out her brows with contrast. By bleaching her hair blonde and filling in her brows with a dark pencil, they become the main attraction.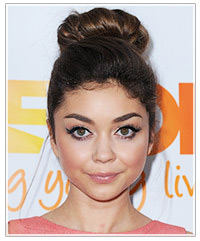 Sarah Hyland highlights her full brows with her hairstyle. She often  sports a top knot that brings her brows to the forefront.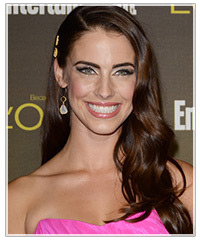 Jessica Lowndes uses liquid eyeliner flicks to make her brows the star feature of her face. Using a dramatic cat's eye flick that almost meets the end of the eyebrow is a sure fire way to make them stand out.
For even more helpful makeup hints, see our full range of beauty articles and beauty blogs. You can even try some virtual makeup on your own photo or our model using our Virtual Hairstyler!