Regardless of whether the wave in your locks is part of your natural hair texture, or created with the help of heated styling tools, there are some handy little hair tips that you can use that will ensure your waves look great and stay in shape. Keep reading to find out more.
Wavy Hairstyle Tips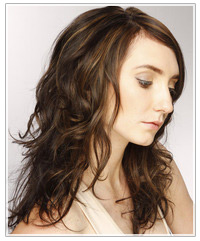 If you've got natural waves and want to achieve a lovely tousled effect, spray some volumizing lotion into your strands and then scrunch your hair with your fingers to promote and enhance your wavy texture. You'll end up with a great looking finish which looks loose and natural instead of something that is unnatural and over-styled.

If you find that humid conditions instantly add hair frizz to your wavy hairdos, keep them protected by styling with serum based products. Apply the serum when your hair is wet, so it's easier to distribute amongst your strands, and then style your waves into place.

If you've got a natural wave, plait your hair at night before going to bed to bring out your waves the next day. If you don't have a natural wave, try curling your hair and then sleeping on your curls so that you end up with a more relaxed wave the next day.

Create and keep waves bouncy by adding hair volume to your roots.

When using a curling iron to style your look, create a tousled, wavy hairstyle instead of defined curls by winding your hair around the whole length of the curling iron barrel.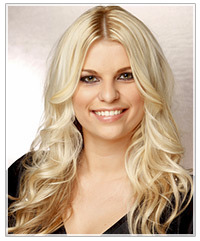 If you're using plaits to create a wavy hairstyle, keep your plait in place by smoothing some mousse or wax through your hair before you start plaiting to add grip and staying power.

If your hair is fine or prone to breakage, use Velcro rollers to create your waves as they don't have to be clipped into your hair and will cause less damage to already vulnerable strands.

An easy way to ensure thick hair gets a nice, natural looking wave is to French plait damp hair and then leave it in for several hours or overnight. When you set your hair free you should be left with some nice waves that just need to be styled into place with your fingers.

When styling a wavy hairstyle, use a hair brush that has wide-spaced and staggered rows of bristles. It will slip through your hair more easily and help to avoid tangles and knots.

A really great way to show off wavy locks is to style them into a half up half down hairstyle, a side-styled look, or to pin one side of your hair up with a decorated hair accessory. All of these styling options allow you to draw the attention and focus to your waves, and are easy to achieve.
To find a wavy hairstyle to suit you, take a look at our range of virtual hairstyles today!