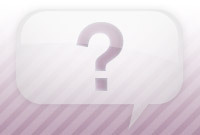 Our computer hair imaging tool allows you to see what you look like with different hairstyles and hair colors, and gives you the chance to test a new hairstyle before visiting your hairdresser.
THS also enables your family and friends to give you their advice in regards to a new look and help you to establish good communication with your hairdresser.
It all works online so you can view our website from anywhere, anytime.
View and try on over 11,000 Hairstyles FREE.
No need to install difficult to use software on your computer.
The program works online with a simple Internet connection. This means you can view yourselfwith the different hairstyles, hair colors and makeup anytime and from anywhere.
Our service is ongoing from the date of registration, and you can view the hairstyles from your password protected area, 24 hours a day, 7 days a week.
The hairstyles are realistic and are of the latest fashion. We regularly update our library with new hairstyles that include the latest celebrity looks and the latest salon styles from all over the world.
The hairstyle colors are realistic and varied.
Hairstyles, colors and consulting are updated by top hair stylists.
What is the cost?
Membership with TheHairStyler.com is absolutely FREE and we do not charge any monthly or hidden fees! For more info please visit our signup page.
A membership entitles you to:
1000's of hairstyles 50 hair colors on your own photo!
Up to 50 photo uploads. You can delete old photos and replace with new photos.
Add makeovers to your favorites page and Facebook.
Print and email your makeovers.
Enjoy a professional hair consultation.

There are no fees or charges involved with your membership.
If your question or problem is not listed here then please feel free to contact us at: info@thehairstyler.com with your registered email address so that we can assist you.