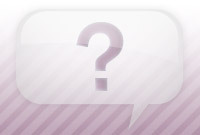 TheHairStyler.com uses common programs and browsers that should already be installed on most computers. To ensure that you can view and use the site as intended, please make sure that you have the following:
Internet Browser
We support any of the following browsers:
Cookies and JavaScript should be enabled in your browser.
Devices
Our website and Virtual Hairstyler is designed to be viewed on all ;mobile, tablet (iPad) and desktop devices.
Screen Size
Please make sure your monitor is set to the correct size to ensure that you can see and access all features of the site.
The following are some common Virtual Hairstyler issues and suggestions for correcting them. If you cannot see the Virtual Hairstyler, we suggest trying the following:
Make sure your browser is enabled to accept cookies and sessions. This is a default setting in your browser.
Deleting the cookies from your computer and clearing your browser's cache. This will make sure your browser is loading the latest page available.
Using one of these browsers: Chrome, Mozilla Firefox, Microsoft Internet Explorer or Safari.
Ensuring your firewall is not preventing you from viewing TheHairStyler.com. If it is then you will need to configure your firewall so it will accept cookies and downloads from our website address. Please click on your firewall and enable the firewall to allow TheHairStyler.com permission or follow instructions from your firewall's manual.
If the left and/or right side of the Virtual Hairstyler is cut off, restricting your access to the features of the program, then you will need to adjust your monitor settings.
You may also want to ensure that your browser is zoomed out. Find the view option in your browser and reset any settings, or reset your browser by clicking on the "View", "Zoom", "Reset" options or by holding down the "Crtl" key on your keyboard and then pressing the "0" (zero) key.
If you still cannot see the Virtual Hairstyler after trying these suggestions then please contact us via email with the type of browser you are using.
Internet Explorer:
Click on Tools.
Select Internet Options.
Go to the Browsing History section in the General tab and press the Delete button to receive options.
Tick the Temporary Internet Files box and then click Delete.
Wait for your browser to delete the files and then close it down.
Open your browser again and go to our website.
Mozilla/Firefox:
Click on Tools.
Select Clear Recent History.
Tick the Cache box and then press the Clear Now button.
Close down your browser.
Open your browser again and go to our website.
Google Chrome:
Click on the Spanner Icon in the top right of your browser and select Options.
Click on the Clear Browsing Data... button.
Tick the Empty the Cache option and click on the Clear Browsing Data button.
Click Close and then close down your browser.
Open your browser again and go to our website.
Safari:
Go to the Edit menu and select Empty Cache.
When prompted, click Empty to confirm that you want to empty the cache.
Close down your browser.
Open your browser again and go to our website.
If your question or problem is not listed here then please feel free to contact us at: info@thehairstyler.com with your registered email address so that we can assist you.