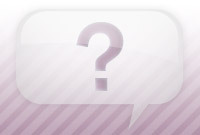 How do I add hairstyles to the virtual makeovers gallery?
You can add hairstyles to the virtual makeovers gallery by using these instructions:
1. Use the Virtual Hairstyler to add a hairstyle, hair color or highlight to your photo or our virtual model.
2. When your makeover is ready, click on the Hairstyle + icon at the bottom of the Virtual Hairstyler in the control panel. If you can't see the control panel, put your mouse over your photo and the control panel will appear.
3. Press the Add button to send your makeover to the virtual makeovers gallery. Up to 5 makeovers can be added each day.
4. If you'd like to let your friends or family know that you are adding a hairstyle to the makeovers gallery so that they can see it too, click on the check box next to Let Your Friends Know and type in an email address, then press Add.
Up to 50 makeovers can be added to each account (5 per day). When 50 makeovers have been added simply delete any unwanted makeovers to make room for more.
If your question or problem is not listed here then please feel free to contact us at: info@thehairstyler.com with your registered email address or username so that we can assist you.
We also recommend taking a look at our guided tour. Click here to view the step-by-step video!