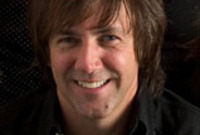 Name: Tony Promiscuo.

Mission:Â to inspire creativity and expand people's knowledge of art, design, and the salon business.
Hair Style Contributions: One of the first in the market to introduce Atlanta to rollout thermal reconditioning and hair extensions.

Member of: 365 and The Salon Owners Association (TSA).

Salon: Godiva Salon (http://www.godivasalon.com/)

Tony Promiscuo began his career as a graduate of the International University of Cosmetology in 1975 and went on to train with Vidal Sassoon in London. As a member of the John Paul Mitchell Systems elite education team, he has worked with some of the world's top hair fashion designers, including Richard Dalton, Steven Moody, Robert Cromeans, Jeanne Braa, and John and Suzanne Chadwick.

In 1981 Tony opened Godiva Salon in Atlanta's upscale Buckhead community and spent the past 25 years building a loyal clientele with his unique approach to hair styling.

This unique approach includes Tony's ability to create his designs to individually complement the facial characteristic of each client through a process of balance and proportion.

As well as running Godiva and owning five family hair salons throughout Georgia and Alabama, Tony is a gifted speaker and educator who travels throughout North America and Europe lecturing at various tradeshows, conferences, workshops and seminars about the different trends and facets of the hair industry and salon business.

Tony's most recent accomplishments were being appointed as a master Associate and winning the prestigious position of Platform Team Member for John Paul Mitchell Systems. 
Tony's Hair Fashion Forecast
Tony believes that the trends for spring and summer will provide a lot of versatility for clients and that shorter lengths will reflect a "strong geometric feel softened by scattered layers to allow movement". Medium to longer lengths are reminiscent of the shag with a modern twist which he likes to call "The Millennium Shag", with the strength of the weight line depending on who is wearing it. Hair color will be "anything but monochromatic" and dimension "will be achieved with strong definitive placement". Because of the strong placement, the colors chosen may only be one or two shades apart. "Warm blondes mixed with pale blondes make up a light family of color", and for medium to dark haired clients, "warm browns and mahogany create beautiful dimension."
Salon Specialties
Appointments with Godiva rarely run behind and they do not double book or squeeze people in as the staff believes that the clients time is important.
They will evaluate your face shape, bone structure and hair type to determine your needs and then blend this information with your wants to provide a great hairstyling experience and to produce a great hair design. They will also teach you how to handle your new hair cut and style at home.
Contacts:
Phone: 404-262-2998
E-mail: godivasalon@mindspring.com
Website: http://www.godivasalon.com/