If you enjoyed our viewer trend report series from last year, well you are in for a treat. The first trend report for 2015, as created by you, the viewer, is officially out! But before we look at the hottest styles of the year so far, let's re-cap 2014.

Last year, the hottest hairstyles started out to be short and sensible 'dos, and then the most popular hairstyle of 2014 took over—the wavy bob. This hairstyle continued to be a favourite throughout 2014. Colour-wise, blonde hairstyles were viewed more than any other hair colour, with brunette coming in second.

It will be exciting to see what our viewers are into in 2015, so without further delay let's check out the hottest hairstyles for January!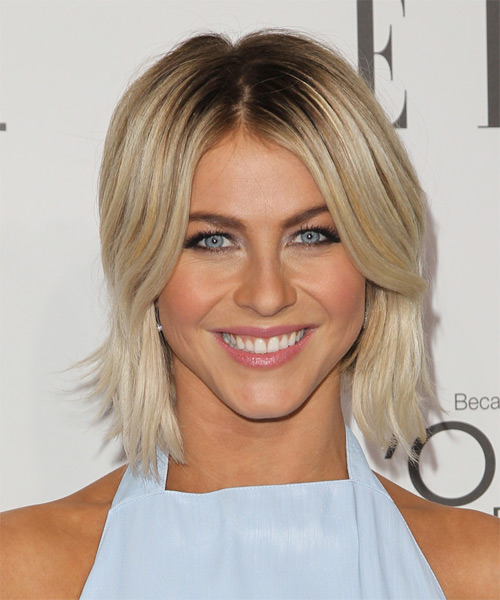 Julianne Hough came in at number five this month with her layered bleach blonde short 'do. Here, she looks like the ultimate California blonde babe with her platinum hair, tanned skin and bright blue eyes. Her hairstyle looks effortlessly cool with some layers throughout the ends and a simple center part. This hairstyle is a great option for women with a heart shaped face like Julianne.
Tricia Helfer's hairstyle debuted in 2014 but is still popular in the New Year. This simple 'do will suit all face shapes, although squares will want to incorporate a deep side part and side-swept fringe instead of styling the hair off the face. This is a simple layered bob that has a gorgeous sculpted effect to frame the face. Tricia's golden blonde colour is another stand out feature of this 'do and will suit women with a warm or golden complexion.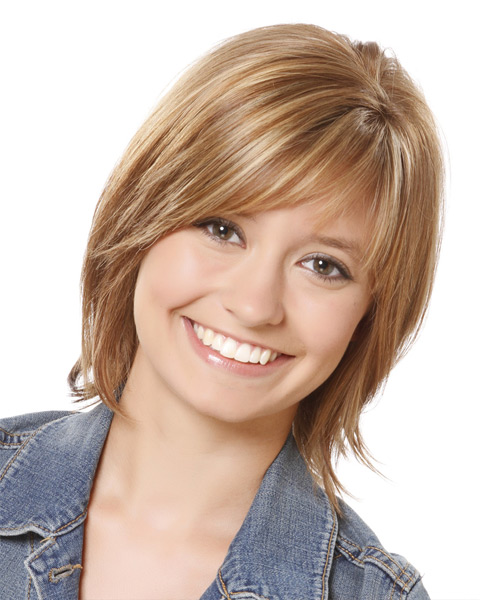 Similar to Tricia's hairstyle, the number three 'do for January is another softly layered bob. This one, however, has an eye skimming fringe and longer layers around the neck. This hairstyle will suit most face shapes and provides more versatility that Tricia's 'do thanks to the longer layers. Our model's colour has a golden blonde base with sun-kissed highlights throughout, making this the perfect colour for women with golden undertones in their complexion.
Naturally curly hair is making a comeback in a big way this year, so it's no surprise that Romina Gaetani's hairstyle was in the number two spot this month. Her 'do is a simple layered bob that lets her natural curls do their thing, with a full fringe that creates a frame around the eyes. Romina's hairstyle will suit oval, oblong and diamond shaped faces the best, while the cool red brown colour will suit complexions with pink undertones.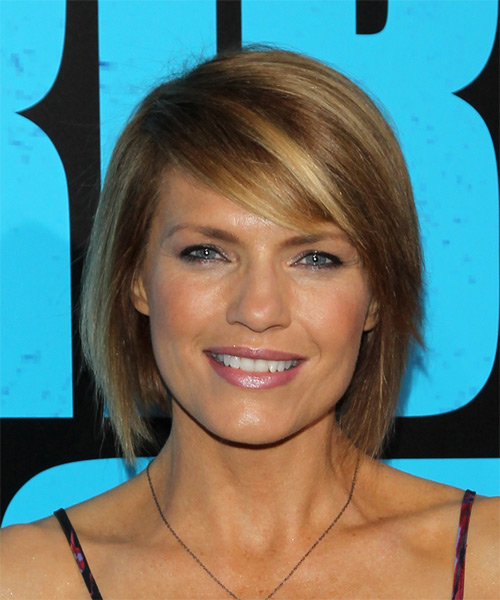 And in the top spot for January is Kathleen Rose Perkin's short sculpted bob! This hairstyle would look fabulous on most face shapes thanks to the simple contoured shape and side swept fringe. The soft layering throughout gives this 'do a smooth shape and makes it the perfect haircut for ladies with fine hair. The colour is another gorgeous feature of this hairstyle. Kathleen's dark golden blonde base and buttery blonde highlights make her complexion glow and eyes pop—so if you have a warm and/or tanned complexion and light eyes too you may want to give this a try.
Overall, we can see that short, sculpted bobs have been the most viewed hairstyles so far this year. Will this trend continue? Check back next month to find out!