Well it is finally here, the last viewer trend report of the year! This year, we saw some fabulous hairstyle trends both on and off the red carpet. Overall, bobs with beachy waves were seen the most, but the classic longer hairstyles were also still in vogue. It was also an interesting year for short hair, with a variety of 'dos from pixie cuts to longer side swept styles hitting the red carpet. But what did our viewers choose as the most popular hairstyles for 2014? Keep reading to find out!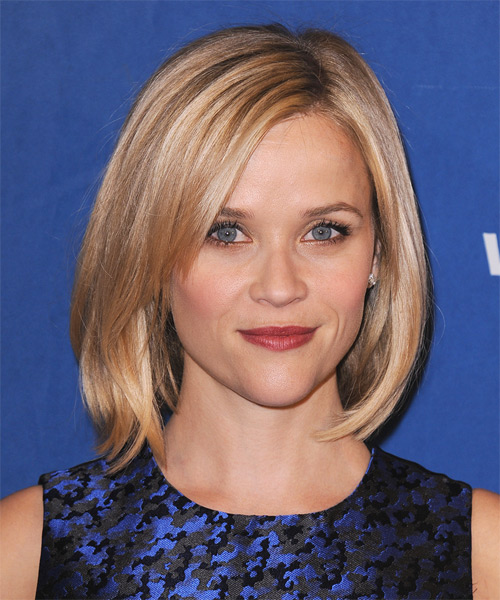 Reese Witherspoon came in at the number five spot for the year with her sleek blonde bob. This 'do perfectly compliments her heart-shaped face and goes flawlessly from day to night, making it perfect for all the professional ladies out there. To get this hairstyle, ask your stylist for a layered shoulder length bob cut on a side part. You can add in a side swept fringe like Reese has done here, or leave your fringe grown out.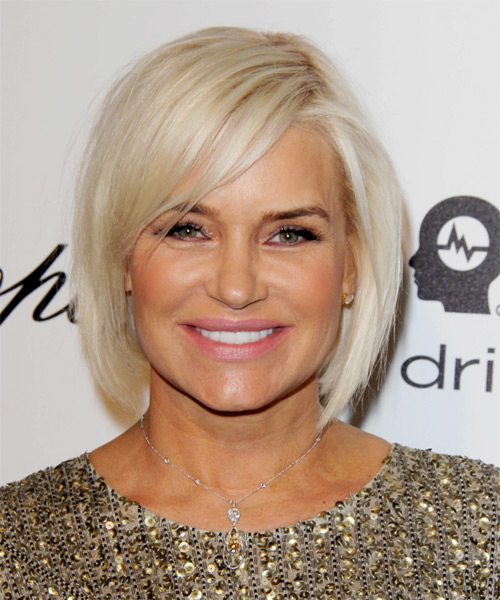 In the number four spot was Yolanda H Foster and her cool platinum layered bob. This hairstyle was one of the most popular of the year with good reason. Her layered bob with a side swept fringe suits most face shapes and is very easy to style—all that is needed is a quick blow dry with a round brush to give it some shape and style. This is also a great transition haircut, so if you are going from short to long you may want to try this one out.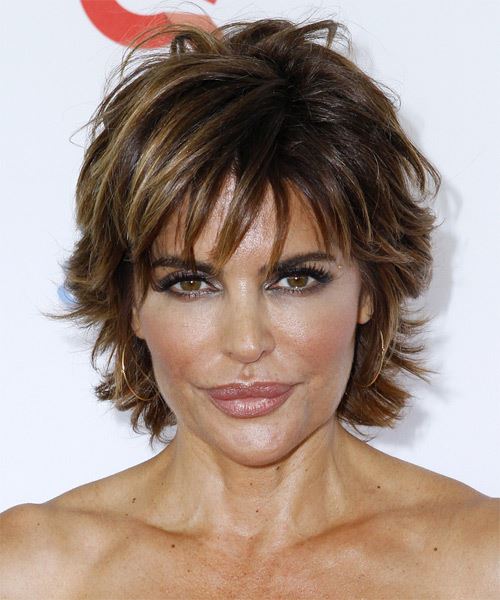 Lisa Rinna is always on the best hair list, so it's no surprise she's in the number three favourite spot for the year. Her layered 'do doesn't change drastically, but through small styling and colour changes she keeps her mane looking fresh. Here, her layered hairstyle and fringe frames her face nicely and the colour gives her complexion a warm glow. If you are looking for some great short hairstyle ideas then look no further than Lisa Rinna!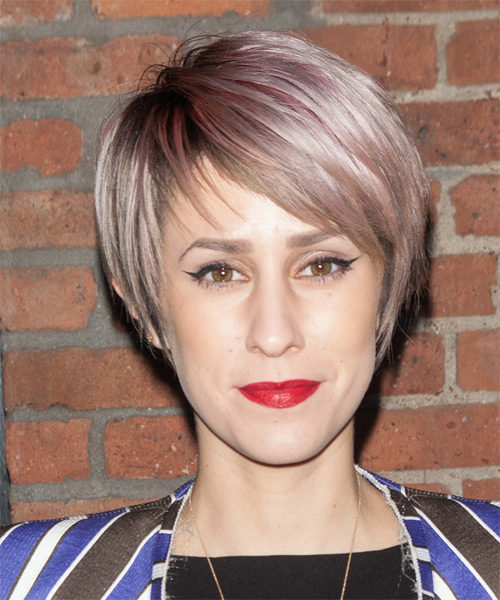 In the number two spot is Dev, with her futuristic looking violet short 'do. This layered hairstyle is a great option for most face shapes and is ultra low maintenance. Dev's colour is another reason we suspect this hairstyle was one of the most popular this year. The soft violet hue is just enough to make her stand out from the crowd, but it's still subtle enough to look classy and refined. This cool 'do is a definite winner for 2014 and beyond!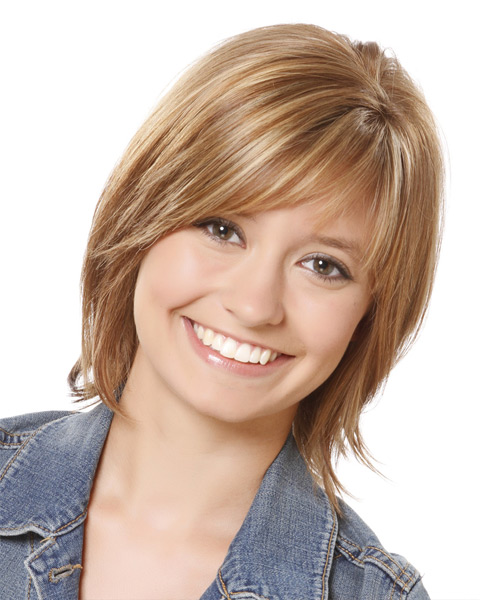 And in the number one spot for 2014, it's our model in a very simple layered 'do! This just goes to show that no matter how trendy things get on the red carpet, most women out there are just looking for a simple yet elegant cut that looks great with minimal styling. This hairstyle will work on pretty much every face shape and is great for camouflaging a variety of flaws, making it a good option for many women out there. The colour is also a nice feature, with our model wearing a honey blonde base and sun-kissed highlights.
Well, there you have the most popular hairstyles for 2014. Curious to see what's going to be hot in 2015? Keep checking back for all of the latest and greatest hairstyles straight from the red carpet!