Terri Seymour is a British television presenter and ex-girlfriend of Simon Cowell (yes, that's considered a job these days) and has also worked as a correspondent in Tinseltown for Extra. Women and men alike love Terri's girl-next-door smile and her exotic looks, which she has made the most of during her time in the limelight. Her style evolution has been subtle, but Terri always manages to look amazing even while fighting Lupus, a disease that she was diagnosed with as a teenager. Let's take a look at Terri's style over the past few years and see what worked, and what didn't.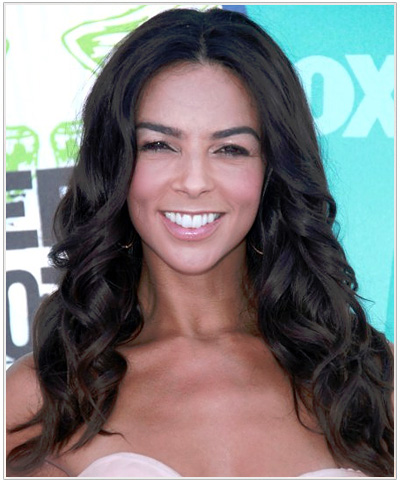 A few years back, Terri was rocking the classic Hollywood TV presenter look - long layered hair, parted in the middle with soft flowing waves. This hairstyle looked great with her heart-shaped face and balanced features. For makeup, she was all about the earth tones in this photo. Terri's warm mocha complexion looks amazing in soft blush and brown tones with some dramatic darkness around the eyes to make them pop. This is a great palette to work with the natural tones of warm skin and also to bring out those fabulous white teeth! If you have a tanned complexion and dark hair, try these shades out.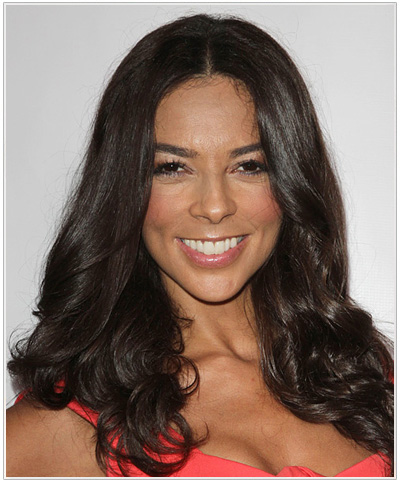 Here, Terri changes up her look by wearing her hair sleek and shiny, but keeps the length and center parting the same. Her makeup has a Miami-glow, which brings out her exotic features and her high cheekbones. For women with medium skin and dark features, coral blush and lippie like the one Terri is wearing is a great way to amp up your makeup palette intensity.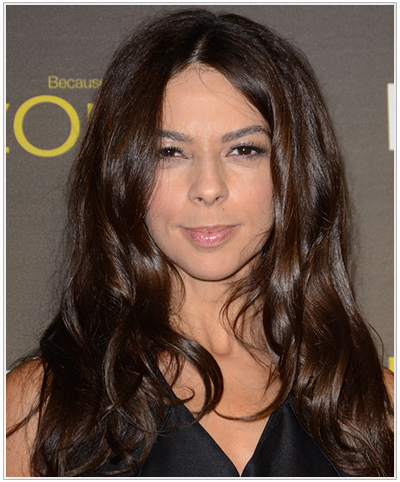 For something a little different, here Terri goes for straightened hair and an off-centre part. While her hair looks amazingly glossy, this look isn't the best for her. Her features seem to get lost behind all of that hair, and the off-centre part hides her face rather than create an open look, as the centre part does. She also looks a bit older with this hair and makeup combo, which is never a good thing in the world of showbiz.
Most recently, Terri has been back on top form with her long mane in its naturally wavy state. The longer length and effortless waves look gorgeous and take years off (unlike the straightened look which adds them on). Terri's makeup is soft and natural, with a dark slightly smoky eye and nude lipstick creating an understated glam look.

If you want to copy Terri's look and you have a similar complexion and hair color, invest in an earthy eyeshade palette of nude, blush and brown tones. A black liquid liner and mascara will help to bring out your dark eyes and create some drama! Terri is a fan of Diorshow mascara, so give that one a go if you are looking for an A-List favourite. And don't forget the fake lashes - Terri is a huge fan of falsies and uses Latisse in the meantime to make her own lashes grow thicker and fuller.

Terri's style evolution has been subtle, but she has always managed to look fab. Which look is your favourite?