Lately, the red carpet has been full of sexy side-parted hairstyles. Whether your hair is long or short, these hairstyles are sure to give you some styling ideas to help freshen up your look. The fabulous hair colors that these ladies are wearing are also something to take note of—is it time for you to freshen up your cut and/or color? Check out the hairstyles below!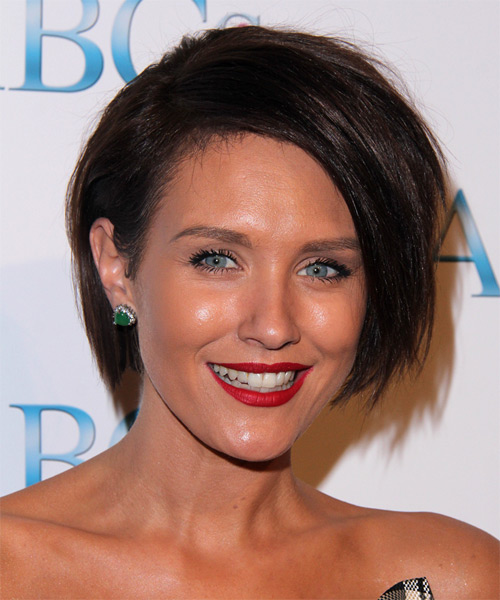 Nicky Whelan recently dyed her hair from blonde to dark brown with ravishing results. Nicky's new brunette tresses look amazing, styled in a jagged bob with a side part. This cut suits Nicky's oval face shape nicely and the colour works with her warm, tanned skin tone. Plus, it makes her blue eyes and bright smile pop! The haircut is suitable for women with oval, oblong, square, and diamond shaped faces. The colour will work for most skin tones as long as there is a warm base to the skin.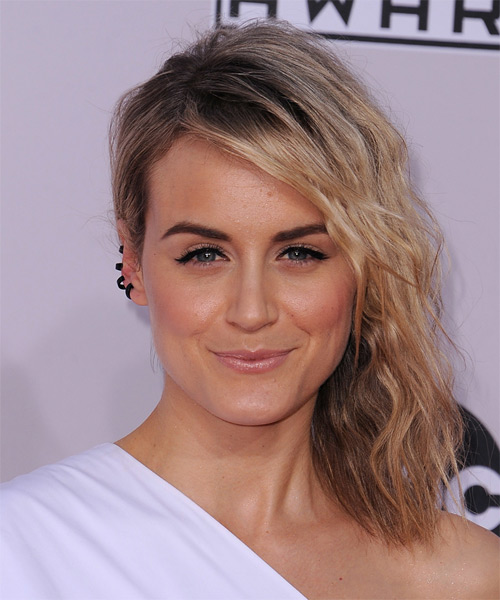 Here, Taylor Schilling goes for a light and summery look that works just as well in the winter. Her brown locks have been highlighted to a light beige blonde that has golden caramel tones added throughout the ends for an interesting effect. Her deep side part allows her wavy hair to sweep across her forehead and off to one side. Taylor has swept the side with less hair around the back of the neck and pinned it in place for added glamour. This hairstyle will suit women with oval, oblong, square, and diamond shaped faces the best. The light blonde colour works on women with warm complexions.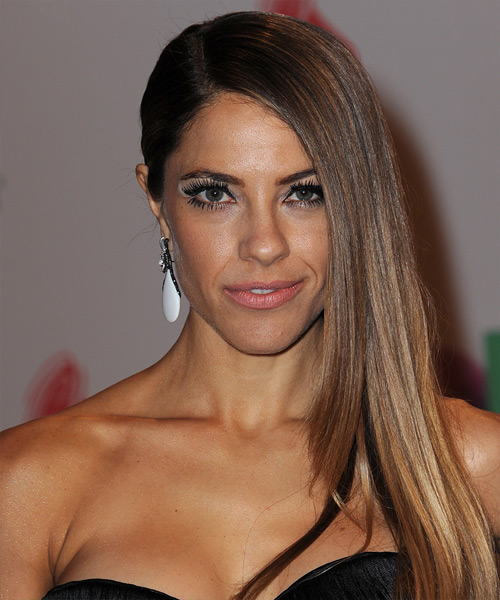 For women who like longer looks, check out Debi Nova's side parted straight 'do. This simple hairstyle is sleek and sexy, with the hair being worn straight and swept to one side. Debi's colour is off the charts gorgeous, starting with a deep brown base that is highlighted with caramel brown and golden blonde tones. This hairstyle will suit ladies with oval, oblong, square, and diamond shaped faces and the colour will work best on medium to dark complexions that have a warm undertone.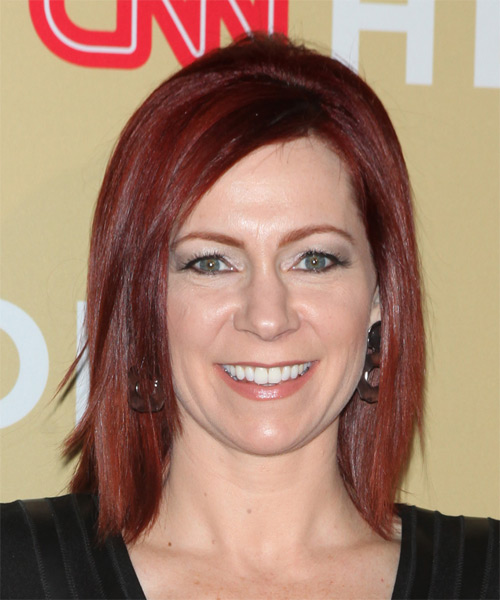 Here, Carrie Preston looks chic in her side parted straight bob. This hairstyle idea is perfect for women who have a straight bob and want to jazz it up a bit. Carrie has added a straight side part to the middle of her crown and then backcombed the rest to create a mini bouffant at the back. This gives her classic bob a unique twist and makes it a bit more fancy and formal looking, The colour is also smashing—her deep red mahogany locks look great with her green eyes and simple cut. This hairstyle would suit women with round, oval, heart, and triangular shaped faces. The vibrant red colour is perfect for women with light to medium complexions that have a cool (pink) undertone.
These are just a few of the latest sexy hairstyles and hair colours that we've seen on the red carpet recently. Check out thehairstyler.com for even more looks!