Side parts are always in fashion regardless of your hair type, length or style. And unlike center parts (that only suit certain face shapes), side parts can be worn by pretty much anyone! They are especially good for women with square, round, rectangular or otherwise angular face shapes, so keep this in mind if this applies to you. Now that we have that covered, let's check out the latest and greatest side-parted hairstyle ideas, straight from the red carpets of Hollywood.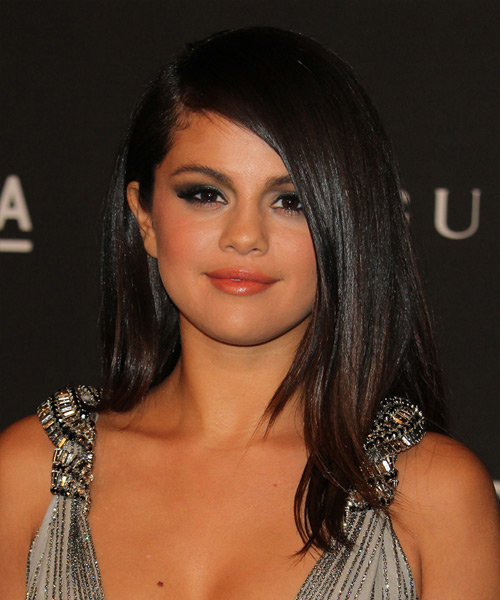 Selena Gomez looks oh-so-glam here in her sleek side-parted 'do. Her thick black locks look glossier than ever styled straight with a deep side part. This part allows her grown out fringe to cascade across her face for an elegant finish. Selena has a low forehead and round face which both greatly benefit from a side part. So keep this in mind if you have similar features—you may want to try this hairstyle out for yourself!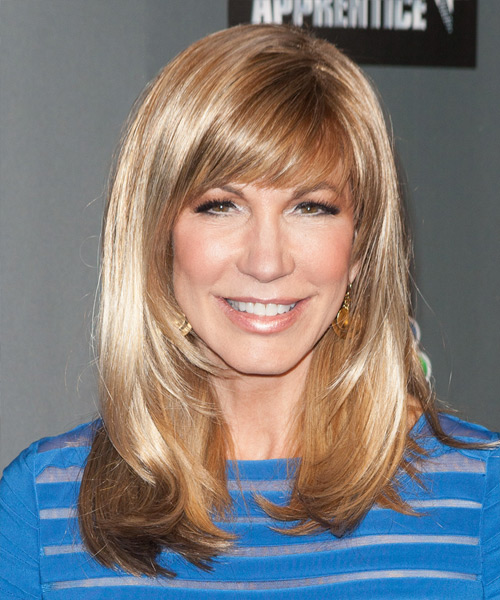 Leeza Gibbons works a side part seamlessly here with her medium length fringed hairstyle. Leeza's blonde tresses look polished and professional as they are layered all around her face, while her side part blends in beautifully with her bangs and the rest of her 'do. This hairstyle looks great down but would also look fabulous worn back, with the side part in tact (rather than have all the hair pulled towards the back). This creates a more formal looking ponytail that looks more 'office' than 'gym'. Use this side part technique if you want more professional-looking ponies for the office.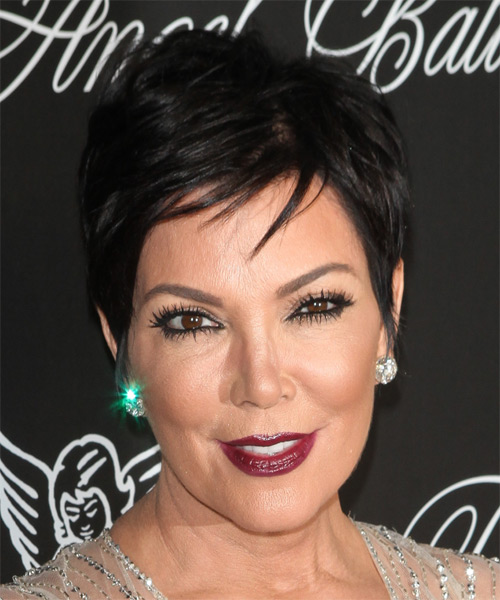 Here, Kris Jenner uses a side part to perfect her short layered hairstyle. Her longer version of a pixie cut suits a side part nicely and allows the hair to sit in its natural direction. It also gives Kris some face framing layers that drape across the forehead for an elegant finish. Chances are if you have short hair then you are also rocking a side part, but you can always play around with it to freshen up your style. A deeper side part will give you heavier bangs across the forehead, whereas something closer to off-center will give the face a less sculpted look. Play around with your side part and see what suits you best!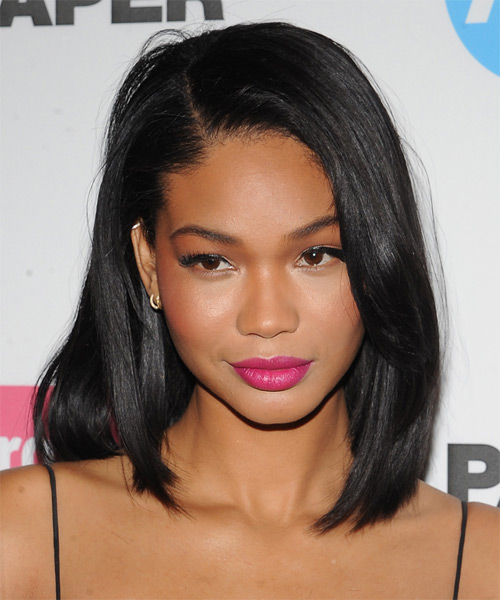 If you have a blunt cut like Chanel Iman, a side part is definitely for you. Simple cuts like Iman's chic, straight bob always look fabulous with a super straight side part, so give this a go if you are used to wearing a center part or even if you are used to just finger parting your hair. Using a comb to create a sharp part can really transform your style and instantly give you a polished overall 'do.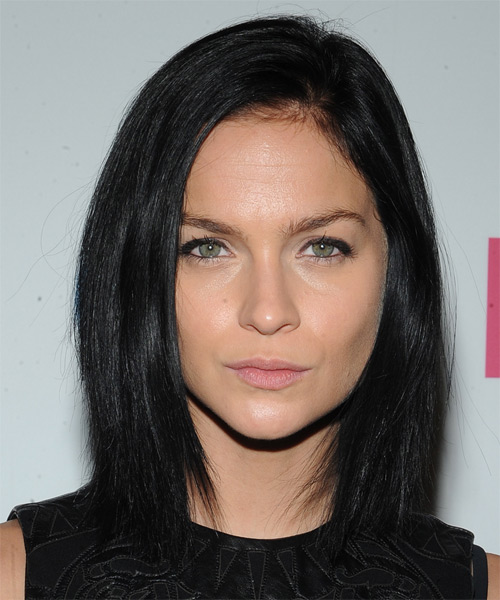 Finally, we have Leigh Lezark who is wearing a subtle side part in her raven black locks for a dramatic effect. Leigh has fair skin and black hair which is quite a contrast, so a severe center part would probably be too much. By using a part that is off center by an inch or two, Leigh's 'do looks chic and fashionable without being too harsh. Keep this tip in mind if you have a bold colour or cut to work with as well.
If you want even more side parted hairstyle ideas, check our site often as new styles are added weekly!