You know we're all about bringing you the best new hairstyles, straight from the red carpet. Unfortunately though, on occasion a celeb or two is caught with a hairstyle fail that we need to call them out on. Whether it's poor colour, a haircut that is passé or just simply a case of bad styling, here are the latest red carpet hairstyle fails straight from Hollywood. See, even so-called perfect celebrities get it wrong at times too!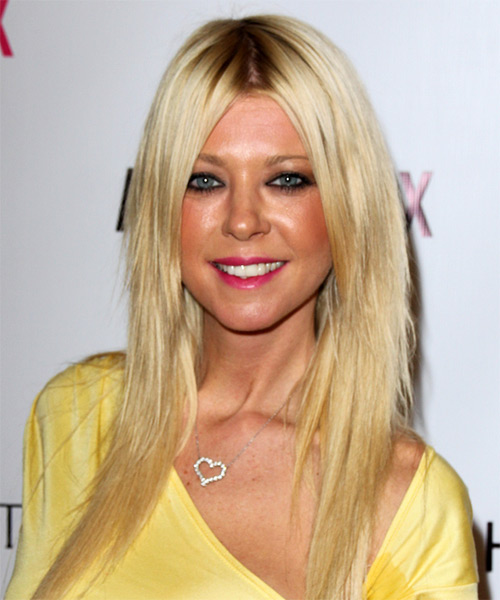 Tara Reid just hasn't been getting it right for the past few years, has she? Tara seems to be stuck in her American Pie era, which worked great in 1999 but styles have changed and Tara is also 15 years older! She doesn't look it by any means but she really could soften up her look by embracing more sophisticated hair for starters. This hairstyle isn't working for Tara for many reasons. First and foremost, that colour. The bleach blonde colour is too light for Tara's tanned skin and is really harsh looking. Tara obviously loves being a blonde but some natural looking low lights would do wonders here. Next, the shag cut makes her long hair look limp and damaged. This layered cut is better for women with thicker, wavier hair. Poker straight hair can easily look too choppy with this cut, as seen here.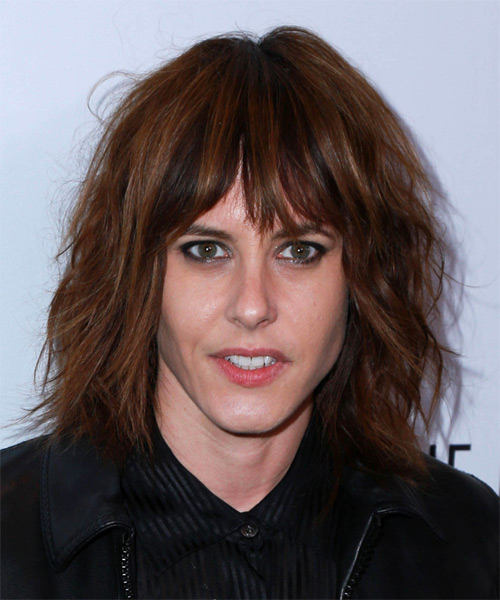 Katherine Moennig has a great edgy sense of style. Her hair and makeup tends to have that rock chick feel to it, which is certainly a breath of fresh air compared to all of the over-styled celebs out there. However in this case, her usual effortlessly cool look just looks effortless. Her natural waves are frizzy and un-styled here so instead of looking rock chick chic, it looks like she just rolled out of bed. This could easily be fixed by using a bit of styling product to keep those waves in place and reducing some of those flyaways!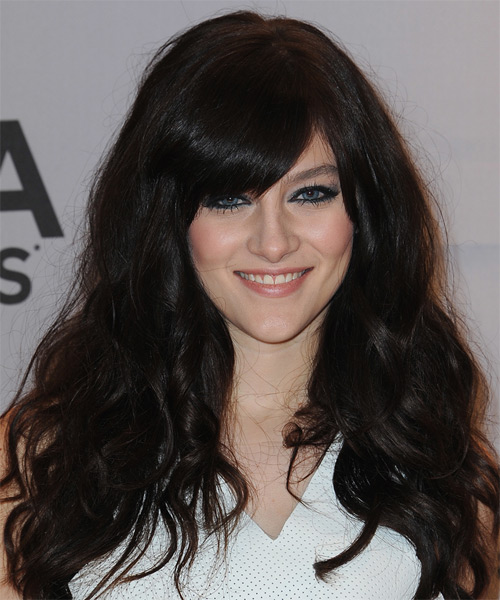 Aubrey Peeples has a great head of hair and a gorgeous face. The problem is that here, she is being entirely overtaken by her hair! The bold deep brown colour is ultra shiny and makes her locks look strong and healthy, but combined with the excessive volume in this hairstyle Aubrey is drowning in her hair. Reducing some of the frizz and volume would go a long way, as would reducing some of the bulk in her heavy fringe. On the colour front, thick manes like Aubrey's benefit greatly from highlights and lowlights to break up the bulky look. Aubrey could also use a flat iron and go for a sleek hairstyle that would look amazing on that long, thick hair!
Overall, these hairstyles really aren't terrible. But they do show us how not paying attention to the small details can really make or break a hairstyle. In Tara's case, an ash toner and some soft waves would go a long way. Katherine just needs to spend an extra five minutes to use a good styling product on her waves. And Aubrey needs to reduce the bulk of her thick hair, not add to it. These are all very simple things to do that would make their hairstyles look a lot better.

What is the root of your hair woes and how do you solve it? Answer in the comment box below!