In an ideal world, we'd all have time to leave the house with perfect hair every day. But unfortunately, life happens! School, work, kids, the commute- the list of things that take away from our beauty routine is endless. That's why having an arsenal of easy and quick hairstyles (but still fabulous) is essential, not only for our appearance but also for our sanity! Blowdryers, curling irons and flat irons are not needed here- the idea is to transform your hair in minutes with a minimum amount of effort.

Along with some gorgeous heat-free hairstyle ideas, you'll also need a few hair products on hand to get you styled up and out the door in record time. Here are some products that can transform your hair in seconds:

Dry shampoo- A savior for greasy, limp or flat hair, dry shampoo can revitalize your locks in seconds. Simply shake the can, spray your roots, and massage into your scalp just like you would with wet shampoo. The result? Your hair will have instant volume and body and unsightly oily roots will be camouflaged. Dry shampoo is available in powder form or aerosol- choose what works best for you.
Sea Salt Spray- Make bedhead work in your favor by adding sea salt spray to your 'do. This product adds body and texture to all hair lengths and perfects the 'perfectly undone' look in minutes.
Hairspray- Not only does hairspray hold your 'dos in place, it can also minimize the appearance of oily hair, thanks to the alcohol content. While it's not good to use hairspray too often because of its dehydrating effect, it can work in your favor when you're in a bind and need to disguise unwashed hair and keep it in top form. For regular use, an alcohol-free formula may be something to consider.
And last but not least, you'll need some tools. Bobby pins, elastic bands, and headbands are essential to have on hand for time-pressed days.

Now, for the hairstyles. Check out our top easy-to-do heat-free hairstyles that will have you looking fabulous in minutes.

The Half-Up Bouffant
Suitable for: Short, medium and long hair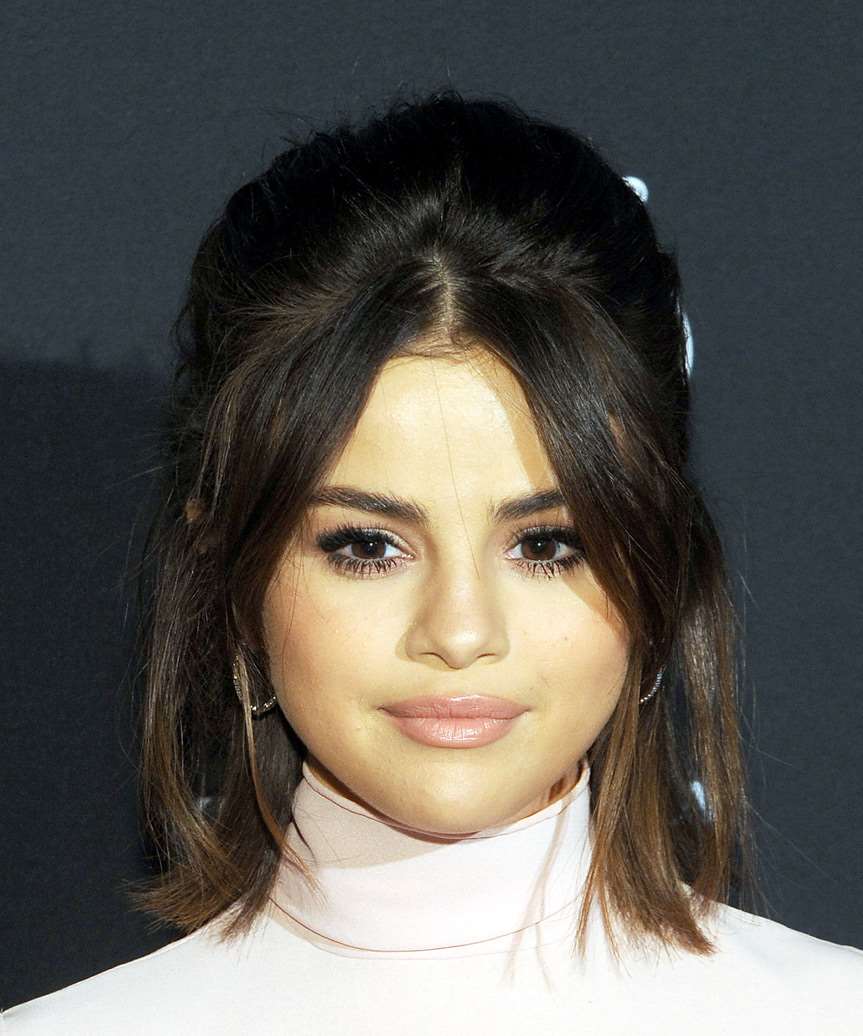 Selena Gomez flaunts an adorable 'do that can be created in minutes. Pump up the volume in limp or unwashed hair by backcombing the top, then adding hairspray and smoothing it into a bouffant. Pin it at the back for a sweet, Sixties-inspired speedy 'do.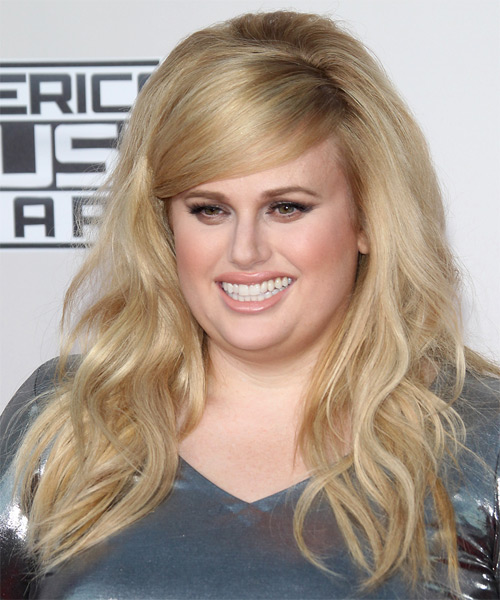 Rebel Wilson shows us a longer version of the bouffant. To instantly style up long hair, give the roots at the crown a quick backcomb and smooth back, add a deep side part in the front and voila- you've created a sweet hairstyle on the fly.
This bouffant looks best on straight or wavy hair.


The High Ponytail
Suitable for: Medium and long hair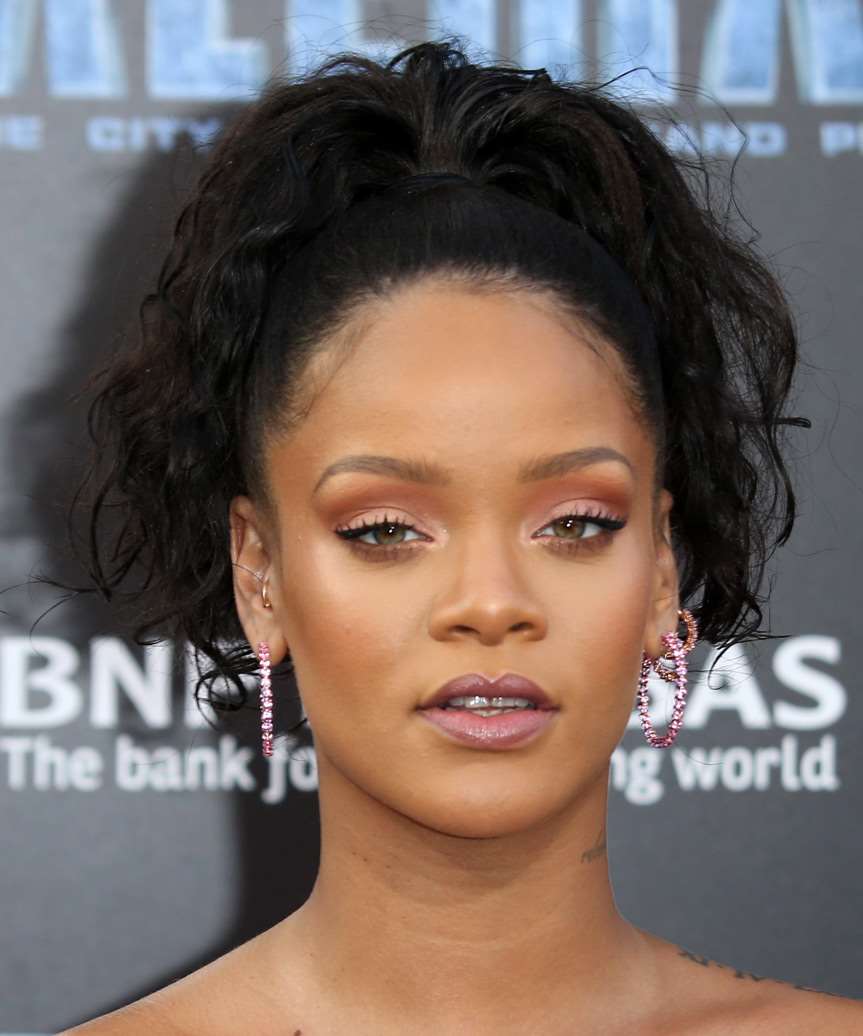 Rihanna flaunts a fast and easy hairstyle here that can go from day to night. Her naturally curly hair is slicked back and tied into a ponytail at the crown. The longer your hair is, the higher you can make this ponytail. The hair cascades around the face here for a sexy look. Pulling the hair back tight brings all of the attention to your face while camouflaging oily roots or limp hair. This is one 'do to use when you haven't had time to wash your hair and need a sexy style, pronto. This style suits curly hair the best.


The Voluminous Low Ponytail
Suitable for: Short, medium and long hair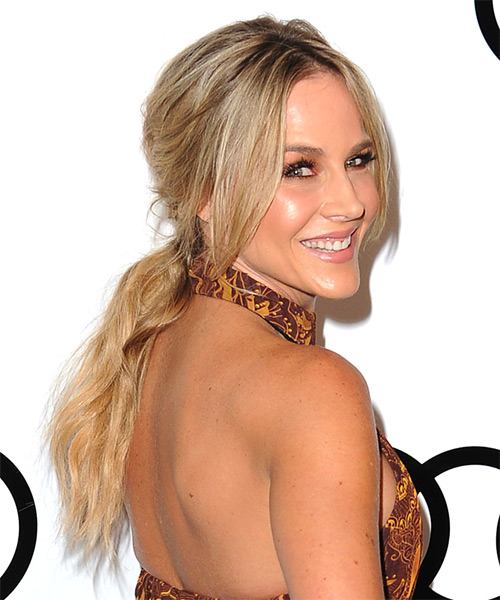 For a low-key, quick 'do, go for a simple ponytail that sits at the nape of the neck. To start, work some dry shampoo through the roots of your hair for extra lift, backcomb the roots at the crown, then gather all of the hair at the nape of the neck and secure it with a hairband. For a fancier finish, take a section of hair from the bottom of the ponytail, wrap it around the elastic band multiple times and secure it with a bobby pin. If you have bangs or layers around the face, leave them out like Julie Benz has done here.

Brooke Burke shows us another version on short hair here.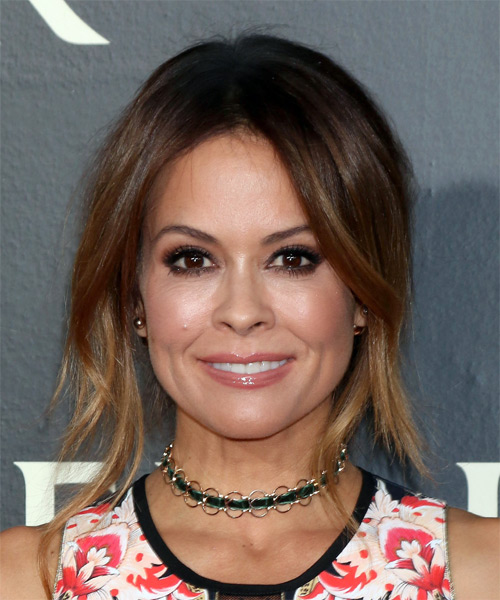 This hairstyle looks great on all hair textures.


The Top Knot
Suitable for: Long hair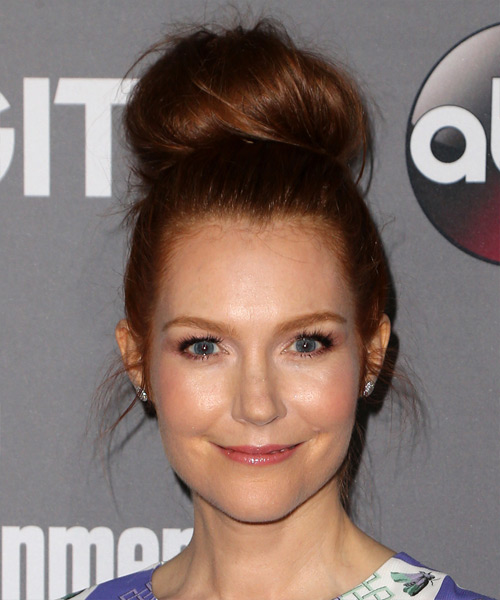 If you have long hair, you can look chic and stylish in minutes by wearing a top knot, or a bun that sits on the top of your head. Simply create a high ponytail, twist the hair into a bun and secure with pins. For a sleek and sexy look like Darby Stanchfield, pull your hair back tight and use gel or hairspray to keep it taught.

For a more relaxed Top Knot like Bella Thorne, work some dry shampoo through the roots, backcomb them and pull the hair up into a soft ponytail, then twist into a loose bun.

Slicked Back
Suitable for: Short, medium and long hair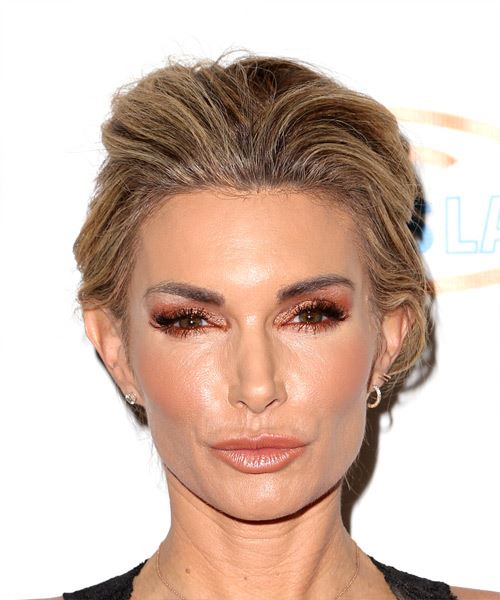 Chic, edgy and fast! This hairstyle is perfect for women on the go who want to exude confidence and charisma. Work some dry shampoo through the roots, then spray the lengths and ends with sea salt spray for added texture. This hairstyle works best on straight and wavy hair. Eden Sassoon shows us how good this 'do looks on thick, short hair that has some wave to it.

Vanessa Hudgens looks fabulous in this hairstyle, which works well with her medium length, thick, straight hair.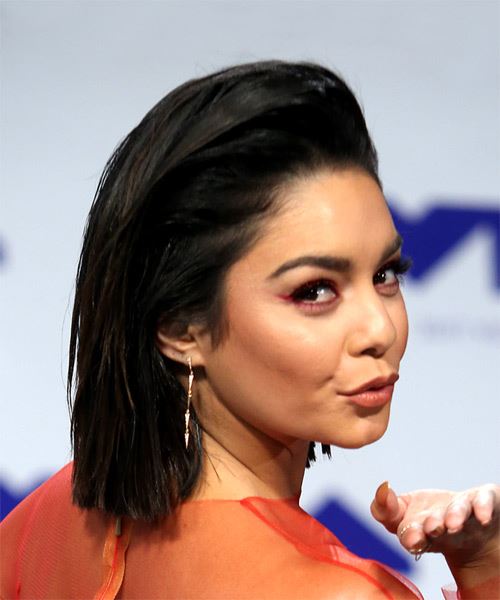 Beachy Waves
Suitable for: Short, medium and long hair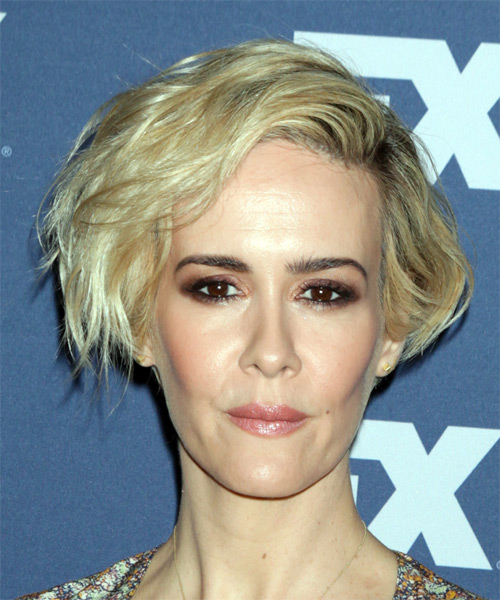 Ladies with naturally wavy hair can always pull off the beachy look if they are short on time. Simply scrunch sea salt spray through the hair and set with hairspray. This will give your locks an extra kick of volume and leave you with a sexy hairstyle in under five minutes. Sarah Paulson's short 'do looks great with a little scrunch of sea salt spray to add some texture and volume.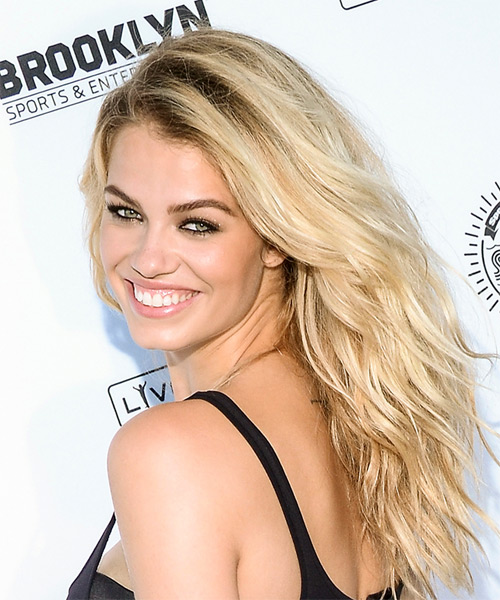 Hailey Clauson goes for a casual look here, on long hair. With minimum product and styling time, ladies with natural wavy hair can get these gorgeous beachy waves, thanks to their hair's natural texture.

Now, for some styling tips! Check out these tutorials to improve your speedy styling technique:
Learn how to do three variations of 5-minute buns:
Curly-haired ladies- this one is for you. Check out these five curly hairstyles in five minutes:
Like the slicked back look? Learn how to get it in under 5 minutes here: