The puff hairstyle (also known as the pouf) is a staple 'do that every woman should know how to do. Besides looking timelessly elegant, puffs work on all hair lengths and types, and can be modified for both casual and formal occasions. They are especially good for women who need extra volume in the crown and for those who have fine or limp hair.

This is a hairstyle that has definitely stood the test of time. It was first made popular by Marie Antoinette in 1774, but famed Parisian hairdresser Léonard Autié was commissioning these styles for a variety of wealthy noble women at the time. Most notably, the Duchess of Chartres caused a stir when she stepped out to the opera with her pouf hairstyle. Made with 14 yards of gauze and adorned with plumes of feathers, wax figures, a parrot and even a plate of cherries on top, her pouf hairstyle was sensational!

Thankfully, the modern puff hairstyle is a toned-down version of the original pouf, and does not require much in the way of decoration or styling time, making it ideal for time-crunched days. It's also a quick fix for unwashed hair that needs to look presentable, pronto! Puffs can be worn at the front of the head, on the side, or like a beehive at the crown.

To get this look, you will need:
Fine tooth comb
Hair pins or bobby pins
Hairspray
For a high puff or beehive hairstyle, you may want to use a foam hair base or puff comb.

Now, have a look at these gorgeous puff hairstyles and see which ones are best for you!
The Elegant Formal Puff
For a demure and elegant look, create a puff hairstyle that has the height concentrated at the back of the head, while the rest of the hair is swept back into a sleek up-do.

Selma Blair nails this formal puff hairstyle with side-parted, slicked down bangs and the puff at the top and back of the head. This puff hairstyle is ideal for a formal night out and will work on medium to long hair. For best results, blow-dry the hair straight, then backcomb sections starting from the crown and working your way to the back of the head. Smooth the top layers over and then style your hair into the up-do of your choice.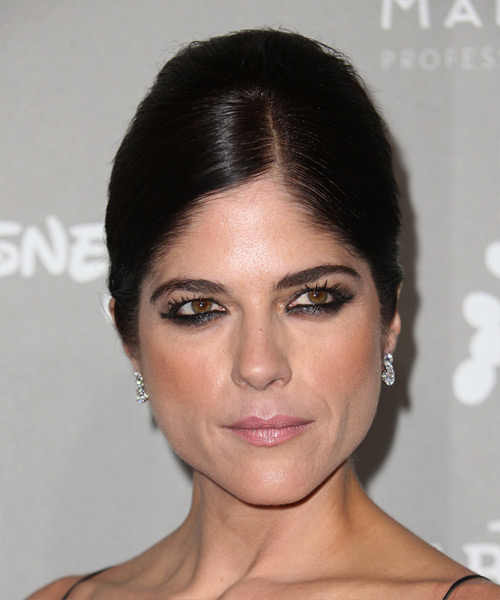 Adele is a fan of puff hairstyles, especially ones with lots of height and drama! Here she has created her puff by backcombing then hairspraying sections of hair on the entire crown while leaving her bangs out in front. The rest of the hair has been twisted and pinned into a stylish up-do at the back.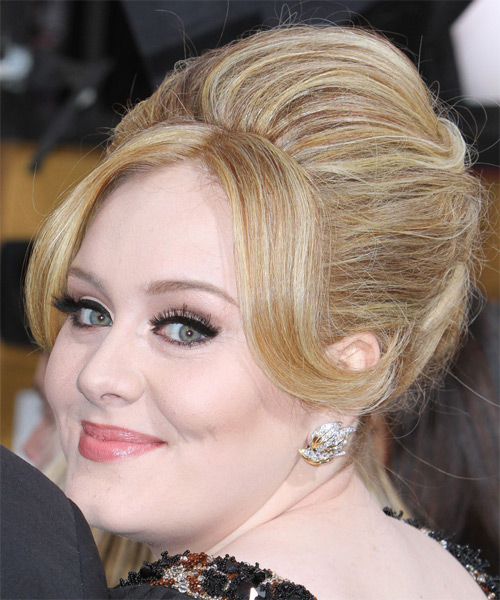 Victoria Beckham creates an edgy puff up-do by going for an undone look. Pieces of hair are left out around the face and throughout the twists at the back, while the puff at the crown gives this 'do height and elegance.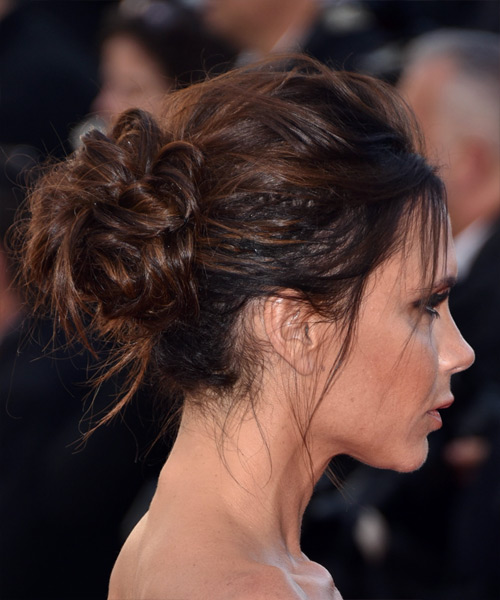 Puff Hairstyles for Short Hair
Selena Gomez goes for a classic look here with a Sixties-inspired half-up puff hairstyle. To get this look, create a mini bouffant at the crown using the top half of your hair and backcombing the roots all over, smoothing the hair back into place and then securing with bobby pins at the back of the head. Create the puff's height on top by using a foam hair base or by backcombing then hair spraying small sections of hair at the roots. Leave some layers around the face like Selena for an extra soft and sexy finish.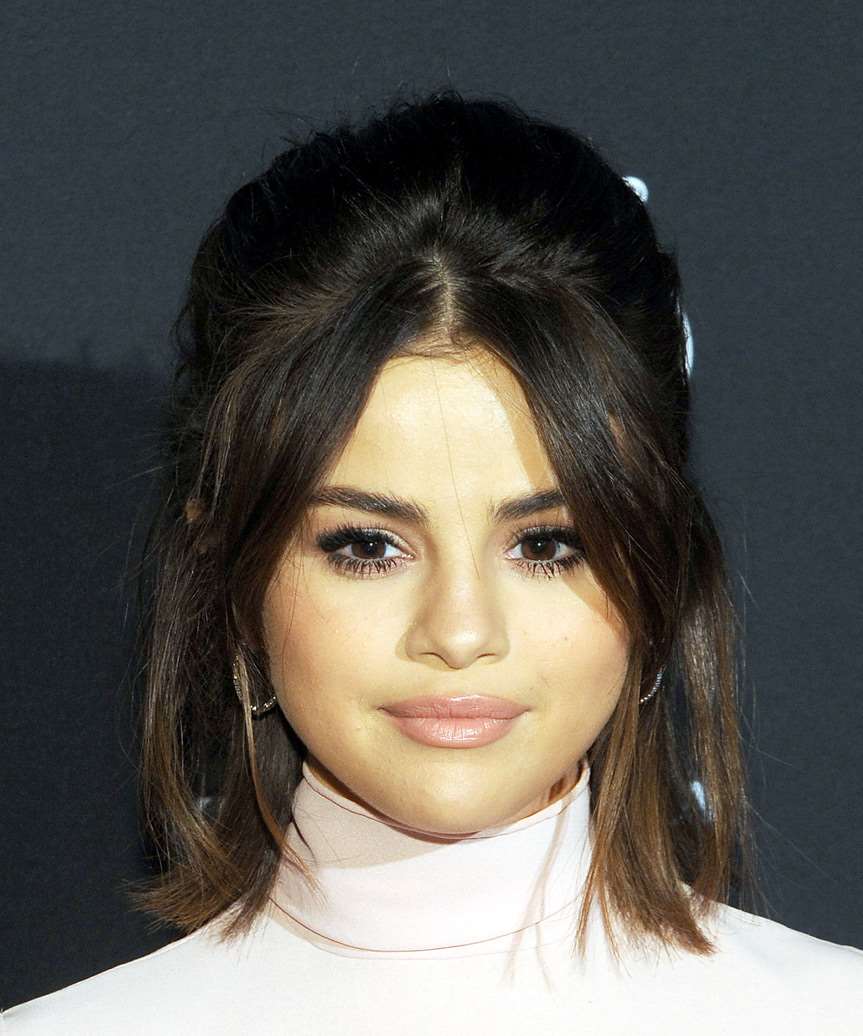 Short hair can be hard to pin back like a typical puff 'do, but you can create the same effect by backcombing at the roots at the front and crown, then spraying into place. Maggie Grace pulls this short puff hairstyle off brilliantly.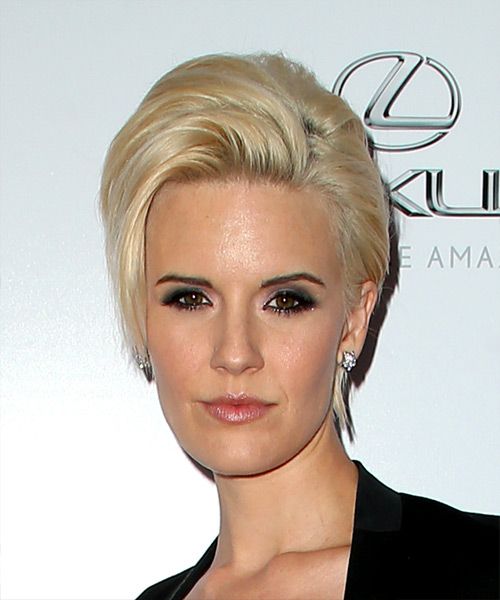 Melora Hardin goes for the puff hairstyle effect on her short hair here. No pins are needed to secure this puff 'do which get its structure from blow-drying it back off the face, backcombing the roots and spraying it into place.

Puff Hairstyles for Medium Hair
Gewn Stefani loves a good puff hairdo and is often seen sporting them at both casual and formal occasions. Here with her medium hair, she creates a cool casual puff hairstyle by taking a section of hair from the hairline to the back of the crown, backcombing and hair spraying sections of hair working from back to front. The last section of hair at the hairline is then smoothed back and sprayed in place to finish.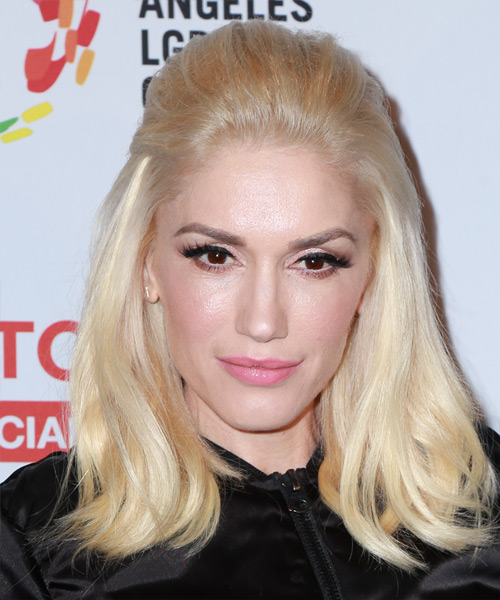 Emmy Rossum goes for a puff at the front while the rest of her locks have been curled and backcombed at the roots for extra volume all over. To get this look, take a small section of hair at the front, backcomb, twist and secure into place.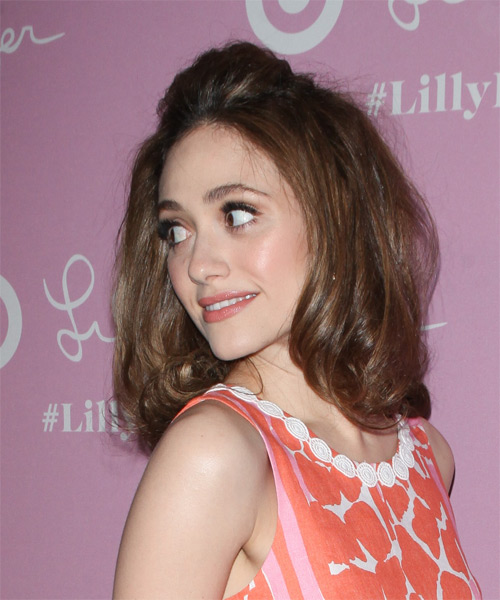 Puff Hairstyles for Long Hair
Tyra Banks flaunts a sexy puff 'do on her long, wavy tresses here. The top section has been backcombed and hairsprayed, then swept over to the side of the crown and secured in place. This is ideal for women with thick wavy or curly tresses.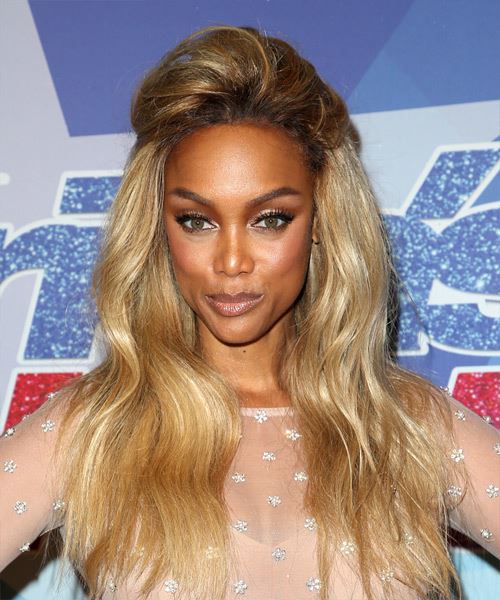 For a Sixties look, create a puff at the crown and pair it with a deep side-swept part like Rebel Wilson.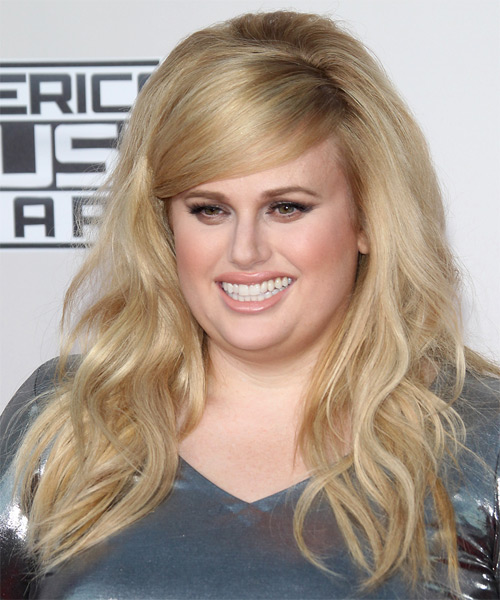 Puff Ponytail Hairstyles
Combining a puff with a ponytail is a great way to spice up a casual look. Simply backcomb a section at the front , then smooth back the top layer and spray into place for hold. The style a
ponytail with the rest of your hair.

Cote de Pablo looks fabulous in her puff hairstyle with a high ponytail. This hairstyle works great on curly hair, as you can see here.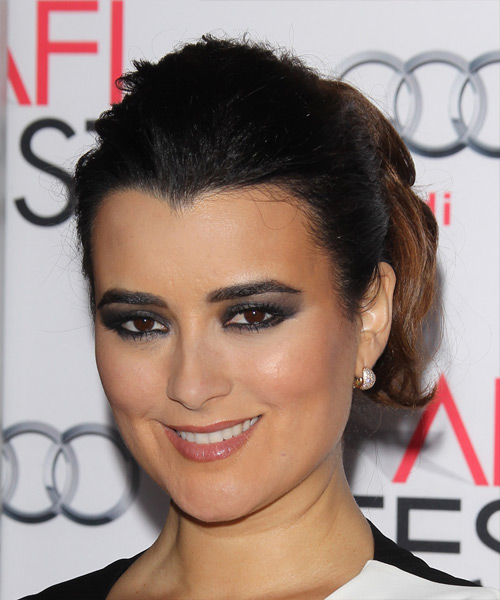 Rebel Wilson goes for a head-turning puff hairstyle with a beehive at the crown and a side ponytail for a sweet Sixties vibe.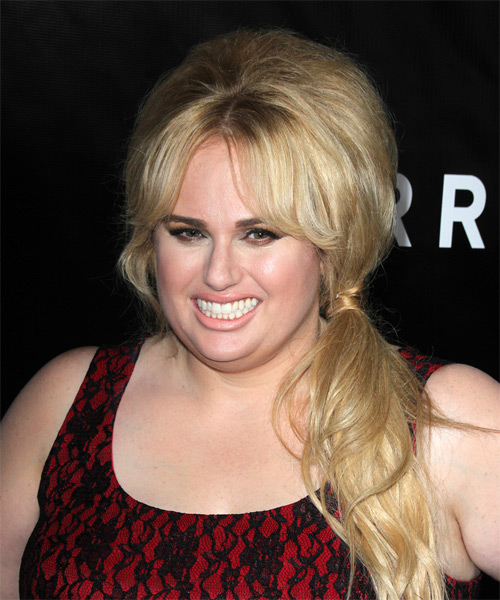 Other Puff Hairstyle Ideas
For a very modern update on the puff 'do, why not add a bow like Priyanka Chopra?

Or, try a side puff like Jessica Alba.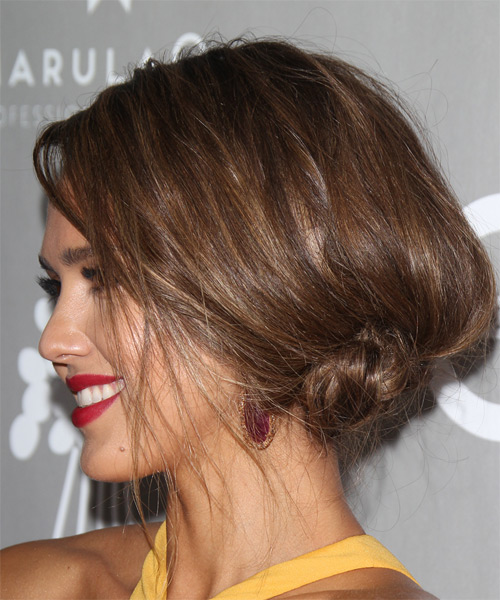 For something really different, use a colored hairpiece to create your puff hairstyle, or go for the real thing like Cyndi Lauper's pink puff.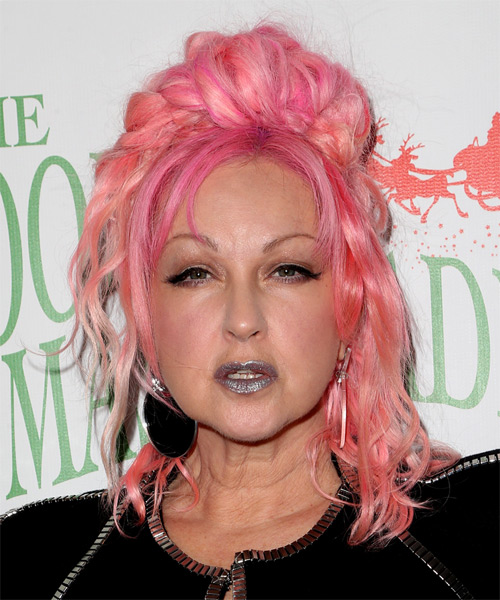 Important to note! While puff hairstyles do tend to get better hold and structure from backcombing, you can also use tension to create your puff by twisting the hair into place. Find out how with this tutorial:
Learn to create a gorgeous side puff hairstyle:
Pressed for time? Try this quick and easy puff ponytail: