Soap opera actress Heather Tom has been on TV forever, and for much of that time she was strutting her stuff as a blonde. More recently however, Heather has been making the transition from light to dark ever so gradually, until she has reached her final destination—brunette hair. This is quite a different look for Heather but it suits her unique facial features and give her a much more exotic, classy look, compared to the all-American blonde she was sporting previously.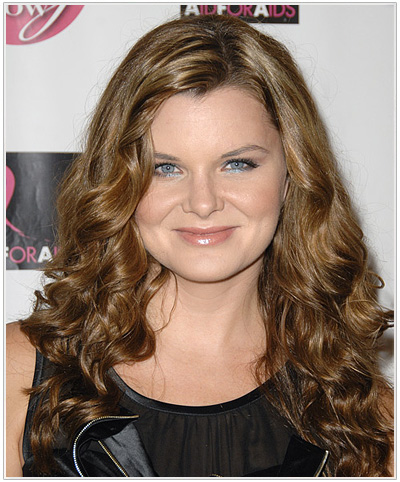 Here, we see Heather's hair color transformation at the mid-way point. As you can see, her blonde hair has been lowlighted using shades of golden and caramel brown. This technique is highly recommended for anyone who wants to go from blonde to brown. Rather than spend eight hours in the salon while your colorist tries to fill, tint and tone your blonde hair to brown, spread the process out over a few months for more natural-looking results. You will end up with a multidimensional color (like Heather's here) while gradually getting used to your new darker color. Your hair will thank you as well—this method of going darker is much kinder and gentler to your hair. Plus, if you change your mind halfway through the process, it's an easy job to lighten this light brown shade back to blonde, rather than try to re-lighten your freshly dyed brunette hair—can anyone say breakage?!

But back to Heather's color—this warm shade works well with her complexion and eye color, although it is more subtle than her previous light blonde or her target color of deep brunette. On with the transformation...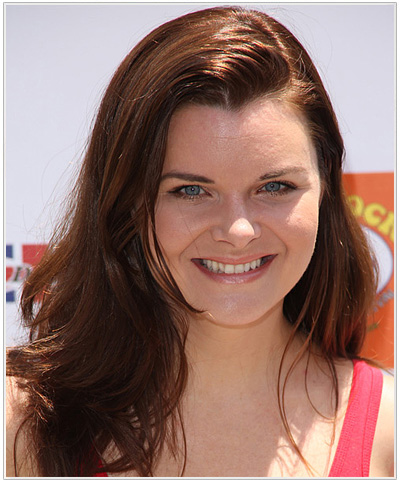 Here, Heather is looking lovely in auburn hair. Before going from a deep brunette from blonde, it's a good idea to add some deep red pigment and go for a warm medium brown shade. This will provide a rich, glossy base for your desired deep brunette color to latch onto. Although this is just a hair color pit stop for Heather, this shade actually suits her quite well. It brings out her eyes and creates a nice contrast with her skin tone, giving her a fresh, youthful look.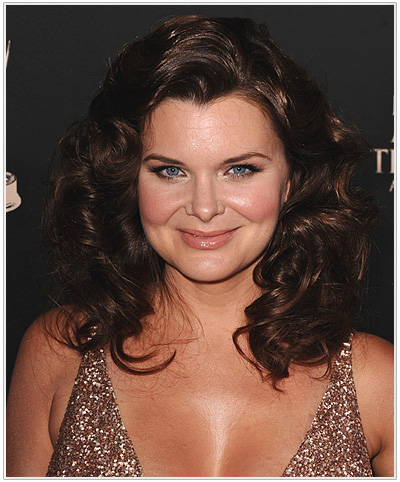 Here, Heather has reached her hair color destination and is sporting a gorgeous, glossy deep shade of brown. Her hair is in great condition and the color looks super healthy, thanks to her gradual descent through the hair color spectrum. She has changed her makeup up to work better with this new hair color, filling in her eyebrows with a dark brown pencil and using fake tan or an all-over body bronzer to give her complexion a golden glow. Although Heather does look slightly older with this hair color, her extra glamour and sophistication that she oozes, thanks to this hair color, more than makes up for it.

If you are ready to go from blonde to brown, do a Heather and try out a few shades on the way to your destination color. Who knows, you may decide to stop at a golden brown or auburn shade rather than go all the way. If not, you still saved your hair a whole lot of stress on the way from blonde to brown.