It's a new year, which means it's time to freshen up your hairstyle - including those bangs! For many women, having bangs is a necessity because of their face shape. For example, those with high foreheads, round faces or faces that otherwise need definition will benefit greatly from a fringe. However, once you have found the perfect fringe to balance your features out, you make feel stuck with that particular style. However, this just isn't true! Altering your fringe can greatly enhance your look and give you a much-needed style update. For women who 'have' to have bangs, and for those who just fancy a change, here are some of the best ways to wear bangs in 2014.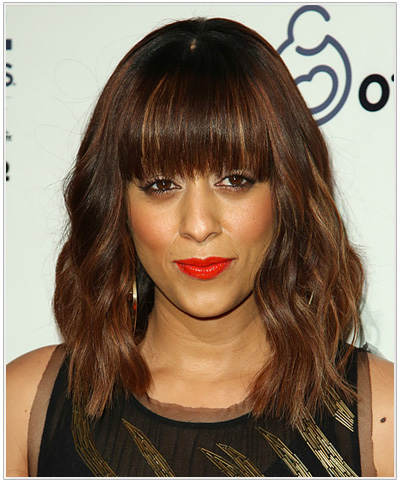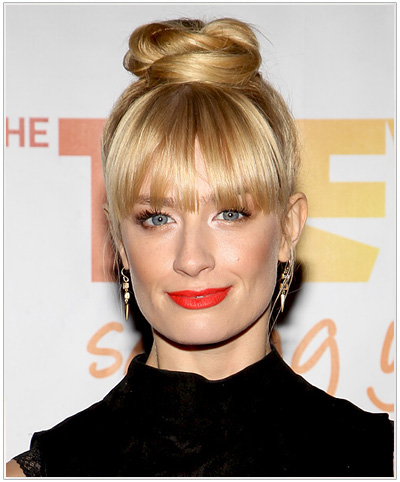 Tia Mowry and Beth Behrs look fantastic in an eye-skimming fringe that ends at the temples. This is a fabulous fringe for oval, oblong and diamond face shapes. If you have a round or square face shape you can modify these bangs to suit you by having them cut in an arc instead of straight across, with lots of layering on the sides that extends down past the cheekbones.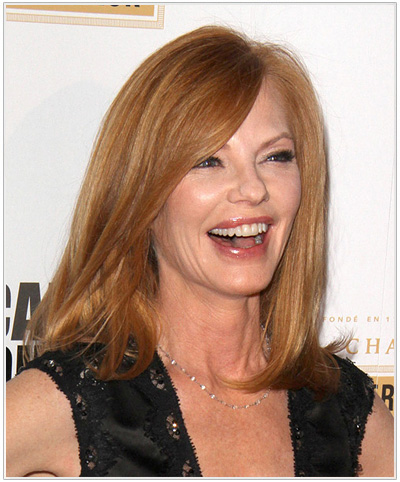 If you're a fan of 'barely there' bangs, or you are trying to grow yours out for something new, check out Marg Helgenberger's smooth, side swept fringe. To transition from a full-on fringe to this style, visit your stylist regularly so he/she can thin out the ends and layer them to sit nicely to one side. Maintain your trims as you grow them out to your desired length. Or, you can simply keep them at cheekbone length for a sexy side-swept bang.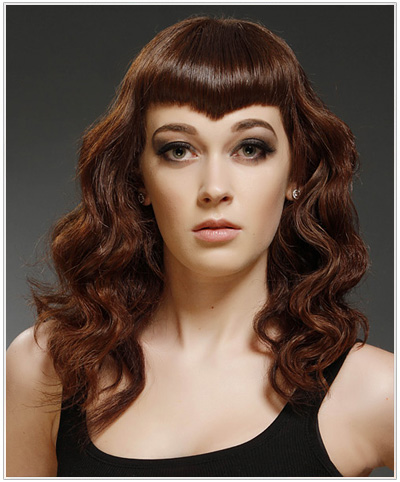 If you want to go for a vintage look, these Bettie Page inspired bangs are sure to turn heads while adding more edge to your look. This fringe works well on most face shapes with the exception of square and rectangular. Ask your stylist for a short, thick fringe that tapers down into a point in the middle. These bold bangs will need regular touch ups to keep their shape.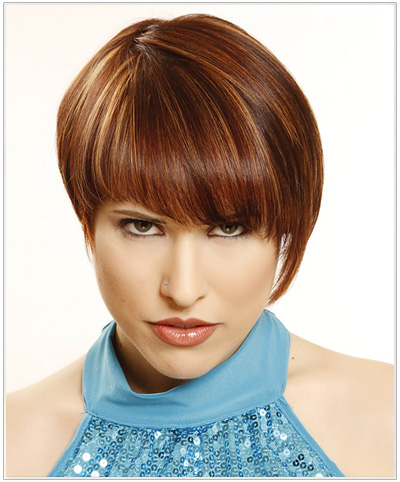 Another idea is to flaunt a fringe with short hair—a look that is going to be popular in 2014. Here, our model is rocking an asymmetrical fringe that is slightly longer on one side. These bangs blend in seamlessly with her short 'do and are accentuated by longer layers on one side of the head. This is a great option for women who like to have a full fringe for coverage in addition to a short, easy-to-manage hairstyle.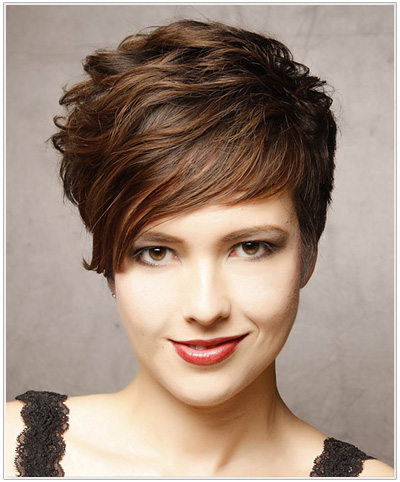 And, for the ladies with some curl or wave in their hair, check out this fringe! Our model is sporting an angled, layered fringe that frames the face nicely. This fringe is perfect for women who have wave in their hair who can't pull off a full-on fringe but still want some added definition to their cut. The jagged ends and longer length allows curly /wavy hair to sit nicely and only requires a quick blow-dry with a round brush to style!

As you can see, bangs are anything but boring in 2014. Try something new this year and have fun with your hairstyle!