It's a new year—time for some brand new hairstyle ideas! There are plenty of trends that are going to be hot this year, but before we get into that, let's focus on one trend that is carrying over - wavy hair! Whether they are beachy, boho, or vintage, waves are definitely in.

If you have naturally wavy hair, then you are one step ahead of the game. Focus on getting a chic colour and keeping your hair in great condition, and maybe change up your length if you crave something different.

For those with straight hair, check out this handy list on ways to get your hair wavy:

- For vintage looking waves, use a curling wand or iron on high heat
- For soft bohemian waves, use a curling iron or wand on medium to low heat
- For mermaid/Grecian style waves, use a small barrelled curling wand
- For barely there waves, use large Velcro rollers
- For messy, bedhead waves, braid your towel dried hair in the evening and let it dry overnight.

Now that we have the technique sorted, check out the latest wavy hairstyles that we have seen so far in 2015: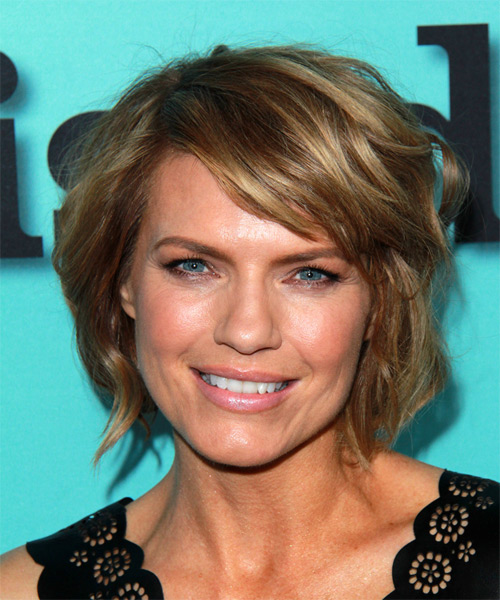 Kathleen Rose Perkins kicks off 2015 with a short and sassy wavy hairstyle. This 'do looks great on her square face as the waves and volume on the crown adds lift and softness. This hairstyle is cut shorter at the back and tapers in toward the jawline for a sculpted finish. Kathleen's short side swept bangs works well here too, providing a frame for her eyes and adding some extra overall style to her 'do.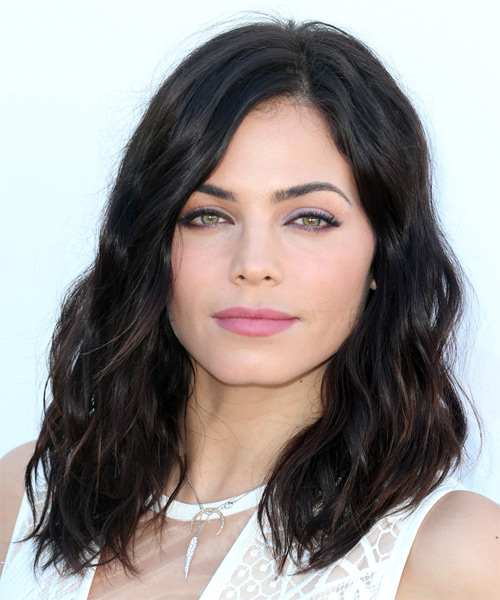 Jenna Dewan looks fabulous here in a crisp white top and raven black tresses. She is working a simple hairstyle here that oozes glamour and sophistication. Ladies with medium length wavy hair can copy this look easily, while those with straight hair can get this look with a waving iron set at low heat.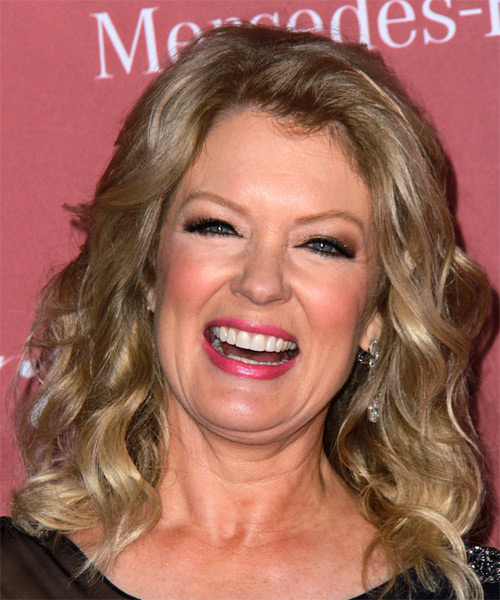 Mary Hart goes for glossy waves in her latest hairstyle here with gorgeous results. Her long hair has extra volume throughout the crown area giving her 'do extra lift and body. These waves can be created on straight hair with a curling iron or wand on high heat and then sprayed into place. Mary has gone part-less here and instead has let her waves fall where they may! This is a great way to create an effortless and fun hairstyle.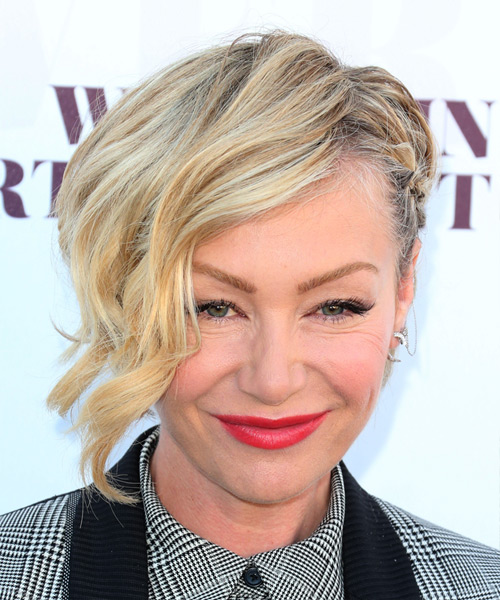 Even if you don't have much hair, you can still wave it up this season! Check out Portia de Rossi's funky short wavy hairstyle. She has created large corkscrew waves in her longer layers at the crown and braided one side back for a cool, edgy look. This is perfect for all the ladies out there that have short hair and need a style update. To create these waves, use a large (1-2 inch) curling rod on high heat, and spray them into place.
There is sure to be more awesome wavy hairstyles on the red carpet this season, make sure to check TheHairStyler.com often –we add new styles weekly!