The end of the year party season is in full swing, and now is the perfect time to get some new hairstyles ideas going. Up-dos in particular are popular at this time of year because there is a formal and fancy vibe at festive events. Plus, it's a great way to show off a great piece of jewellery or your decolletage! Check out these latest up-do ideas that are sure to make your festive look a hit this season!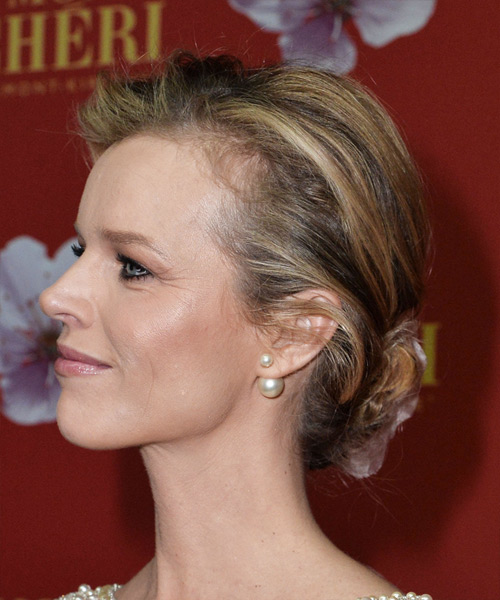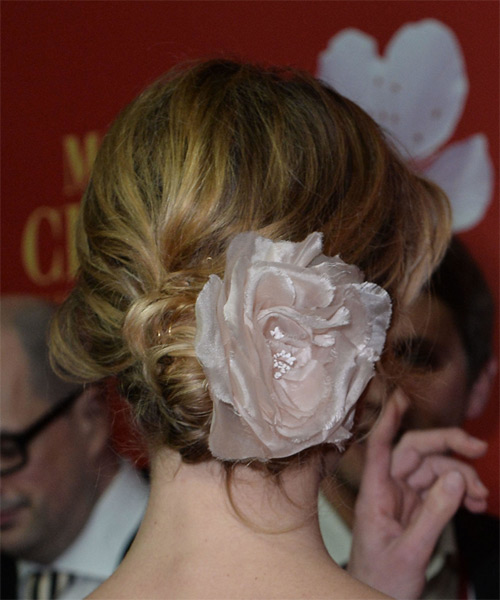 Eva Herzigova has the right idea here and goes for a gorgeous low twist with an oversized flower accessory. This is a great hairstyle idea for women with fine or thin hair who need to bulk up their 'do. Adding a large flower gives this hairstyle a pretty finish and masks any fine or thin hair issues that you may have. To get this look, start with slightly wavy hair, whether that be your natural hair or created with a curling iron. Sweep the hair back towards the nape of the neck and then twist it under, tucking the ends into the roll. Use bobby pins to secure it into place and finish it off with your flower. Make sure to leave this hairstyle a bit loose to get that romantic wavy look going.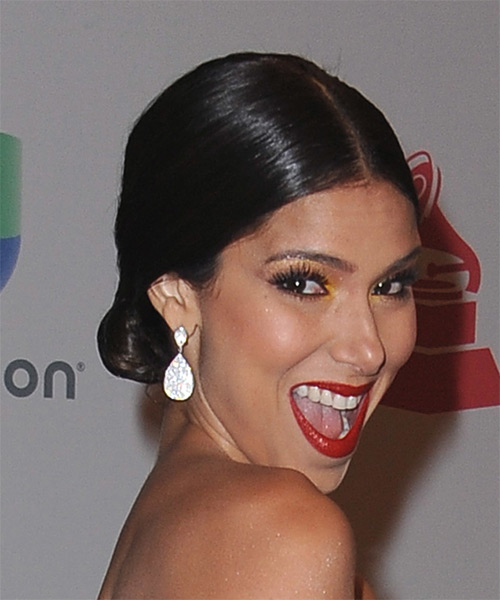 Roselyn Sanchez is also a fan of the low up-do, but unlike Eva (above), she is going for a sleek, strong look. This hairstyle is easy to achieve on medium to long hair. Start with smooth, straight hair and then part it in the middle using the tail end of a comb for a super straight part. Then, pull the hair to the nape of the neck and twist it into a bun, pinning it into place. Finish it off with a smoothing pomade and hairspray for that glossy, slick finish. This hairstyle is perfect for women who want a classic, demure look.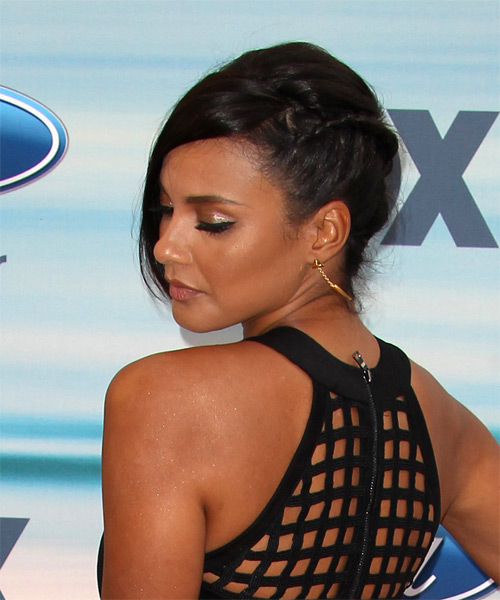 Looking for something a little edgy? Then Jessica Lucas' braided hairstyle may be just the thing you're looking for. Jessica has left her long fringe out while the rest is pulled back into a French roll. But rather than just sweep the hair back like usual, Jessica has taken a panel of hair on one side and braided it towards the back to give this 'do some added glamour. This hairstyle is perfect for women who want a trendier, more creative look that will turn heads!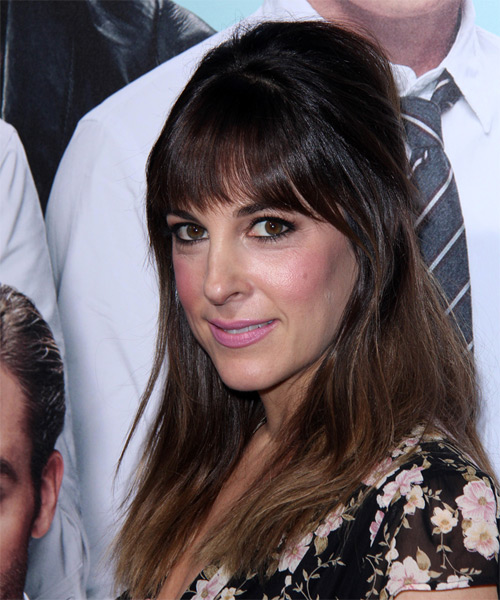 For something a little different, check out Lindsay Sloane's half up hairstyle. This 'do is a good option for women who feel more comfortable with some hair down but still want to do something special. Start by styling your hair as you prefer- straight, wavy or curly will work here. Then, begin to backcomb the roots of your hair at the crown and back of the head and spray them with hairspray to hold. Once your bouffant has reached your desired height, smooth the top layers over and secure the hair at the back. This hairstyle will suit ladies with medium to long hair who want a more casual vibe to their festive hairstyle.
Those are just a few of the latest up-do ideas for this season. Check our updo hairstyles page for even more!