It's hard to believe that it's already December and the end of year party season is just around the corner! If you haven't done so already, now is the time to start planning your hair, makeup and outfits for all of your upcoming festive soirees. While we can't help you with your clothes and makeup, we can bring you some of the best formal hairstyles from the red carpet to get you going. Check out these fabulous hairstyles below and see if any of them will suit your festive look this season.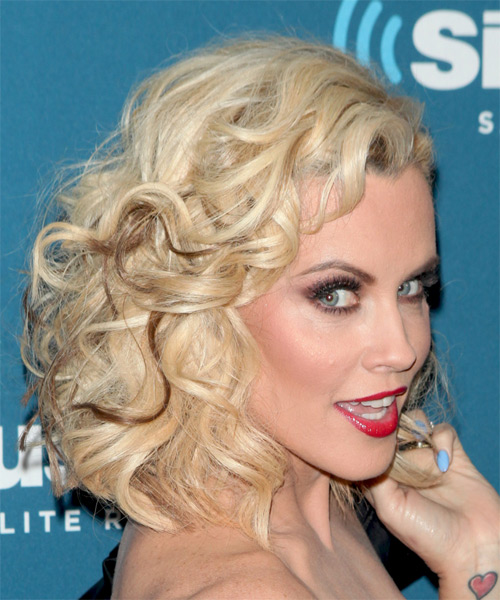 Jenny McCarthy looks ready to party in this medium length curly 'do. Christmas and New Years parties are really the time to go all out with your hair and makeup, and this girlie curly 'do is just the way to do it! Jenny has added spirals to her hair by using a curling iron, and then fanned them out slightly to create even more volume. Her fringe has also been curled and swept to the side. A strong hold hairspray is necessary to keep this hairstyle in place.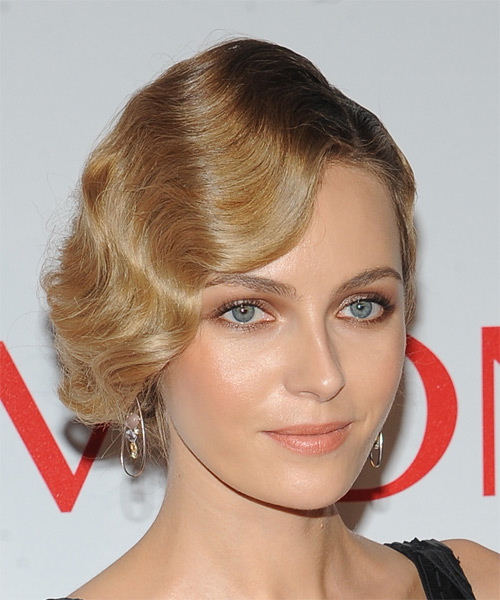 If you are wearing a vintage styled outfit, you may want to check out Valentina Zelyaeva's up do for a hairstyle idea. This hairstyle looks great with any vintage inspired outfit or you could even pair it up with a little black dress. To get this look, ask your stylist to set your hair in finger waves and then have her comb them out before styling the rest of the hair into a low bun or roll. Alternatively, you could also go for a wet look and leave your finger waves with gel in them for that true flapper look.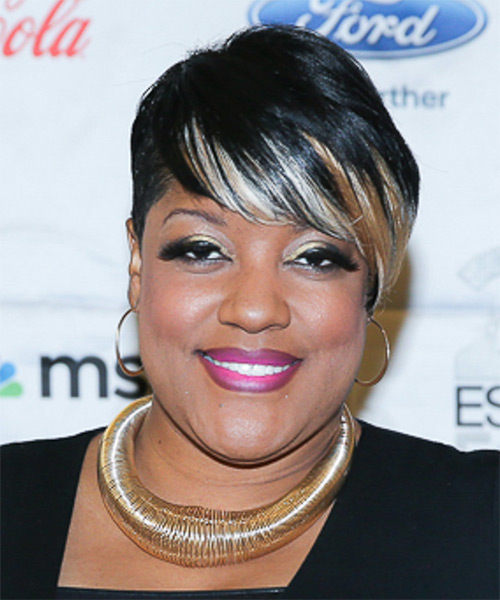 If you have short hair and are feeling limited for options, check out Anita Wilson's 'do for some ideas. Her short hair has been angle cut in the front to give this an edgy, asymmetrical loo. Then, Anita has added some bold platinum blonde panels underneath her black hair for a cool peek-a-boo effect. This is a great idea for women out there who love their short 'do but want to add something new for the holiday season. Try an angled fringe or peek-a-boo colour to freshen up your look!
If you have long hair and want to wear it down, you could always go for a simple curled look, as seen here. Emily Ratajkowski looks ever so glamorous in curled glossy brown locks that have been side parted and swept around the shoulder. This is a simple look that will work with virtually any outfit, so if you have long hair this 'do may be for you.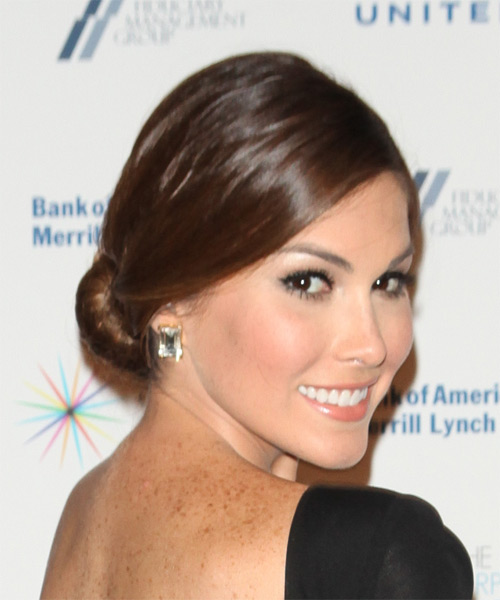 Going for the sleek and sophisticated look? Gabriela Isler is modelling the perfect hairstyle here for all the ladies who need something ultra classy and demure. This hairstyle can be created by blowdrying the hair sleek first and then making a deep side part. The hair is then swept back to the nape of the neck and secured in a cute low bun. Make sure to sweep the hair low and over the ears like Gabriela has done here for best results.
These are just a few ideas for the upcoming party season. Check back soon for more fabulous festive hairstyles.