If you have been following our 2014 fall hairstyle trend reports, then you will know that the hottest hair colors to have this season are deep chocolate brown, and on the opposite end of the spectrum—platinum blonde. But what if you want something warm and rich for fall without the drama of ultra light or deep dark hair? The answer may be another hot hair colour for this fall that isn't usually on vogue: strawberry blonde.
Strawberry blonde hair is also known as Venetian blonde, or a light reddish blonde. Not to be confused with copper hair, strawberry blonde locks are a blend of wheaty blonde and light red tones that often result in a soft pinkish hue all over. This color will suit women with fair skin tones and light eyes the best, but of course with the right colorist it can always be modified to suit darker eyes and complexions nicely.
If you want to try out this unique hair colour, check out these stunning strawberry blonde celebs for some style inspiration.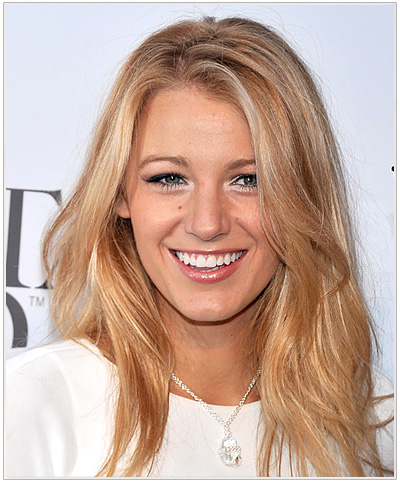 Blake Lively is one of the best-known strawberry blondes in Hollywood and with good reason. Her long layered locks always look fantastic with subtle tones of copper and blonde throughout, warming up her complexion and making her green eyes sparkle. As you can see here, strawberry blonde is a great hair colour option for natural blondes who want to 'warm up' their face and add a healthy subtle glow.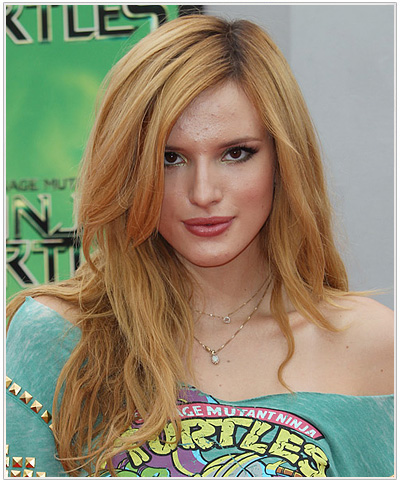 Bella Thorne is another celeb that loves to flaunt strawberry blonde hair. Bella has a fair skin tone which works nicely with this hair hue, and her dark eyes add a striking contrast to the light strawberry tones. Bella's colour is a good example of what natural redheads will look like if they add some blonde highlights throughout to create a strawberry blonde shade. She has used thicker highlights for dramatic lightening but for a more natural and subtle look, go for thin highlights all over instead.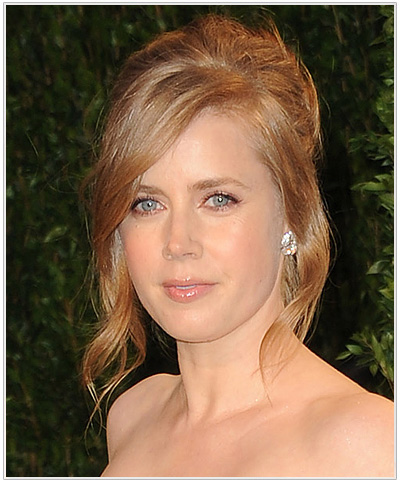 Here, Amy Adams looks gorgeous in her strawberry blonde locks that have a subtle golden sheen to them. Amy is a natural blonde but you would never guess it seeing how well she suits this hair colour! Amy has a warm complexion and blue eyes that are emphasized when she adds some red to her hair to create this soft strawberry blonde colour—this is a great tip for natural blondes who want to brighten up their complexion and make their eyes pop.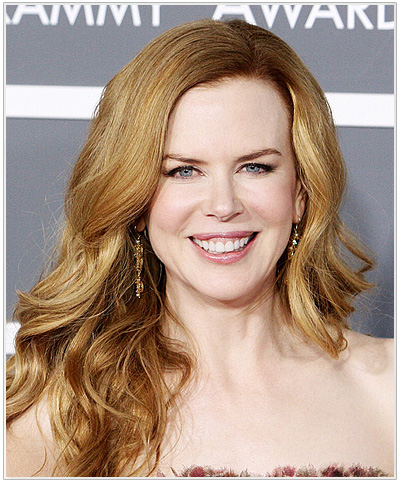 Finally, we have Nicole Kidman who is the quintessential strawberry blonde. Nicole has been rocking this hair colour for years whether it was in vogue or not, and has always looked flawless. Nicole's hair colour is the perfect match for her cool porcelain complexion and bright blue eyes. She has toyed with more golden, blonder shades in the past but always comes back to strawberry blonde as it gives her a gorgeous glow rather than washing her out. If you want to go blonde and have fair skin like Nicole, try a strawberry shade if you are worried about looking too washed out from straight up blonde hair—you'll love the results!