Sometimes celebrities become so synonymous with their particular 'look', we tend to forget that most of them are manufactured in some way. This means that if their natural hair color doesn't suit their image, they usually change it and pass it off as their natural color. And we're not talking highlighting brown hair to blonde, or covering greys with another color, we're talking about stars who have a dramatically different natural shade, but are pulling off their 'showbiz' color without a hitch. Keep reading below to find out which celebs have a dramatically different natural color—the answers may surprise you!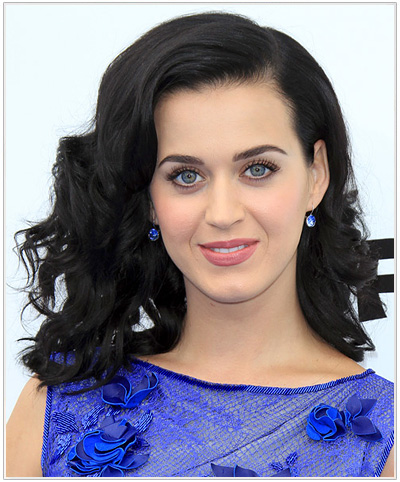 Katy Perry has based her showbiz image on being the quirky, raven-haired girl who always incorporates the vintage/Old Hollywood glamour thing into her look, both on and off stage. Katy's black hair looks amazing with her porcelain skin and blue eyes and she often styles it in pin curls or waves. But, did you know that Katy Perry is actually a light blonde? That's right, this girl tints her hair down the entire spectrum, plus tints her eyebrows to match—and pulls it off effortlessly. Just like Dita Von Teese, Katy works black hair like she is born with it.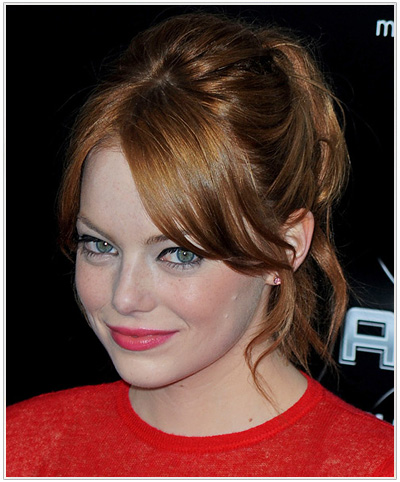 Emma Stone is another celeb that is faking it...although she has returned to her natural shade lately. In any case, most people assume that Emma Stone's natural color is some shade of red. After all, she has the fair, cool complexion, light green-blue eyes and freckles that are usually seen on natural redheads. But alas, Emma is really a blonde! She suits both colors nicely, but Emma's look is so much more fiery and dynamic when she rocks red hair. For now, she's sticking to blonde but she'll probably go back to her ravishing red in the near future.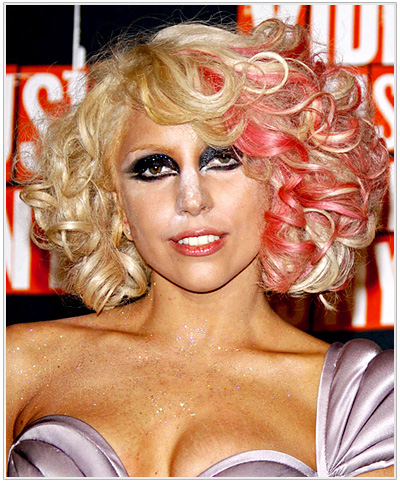 Ok, so it's pretty obvious that Lady Gaga isn't a natural blonde! But, her showbiz person is all about that crazy, platinum blonde hair (here with a bit of pink thrown in for good measure). But what is her natural color? Is she a mousy brown? A brunette? Or maybe a redhead? It turns out that Lady Gaga actually has black hair as her natural color! Lately she has been embracing her roots a bit more, but this is one celebrity that really does suit this brash shade of blonde. You have to have quite a bold image to pull this color off, and Lady Gaga's definitely got it!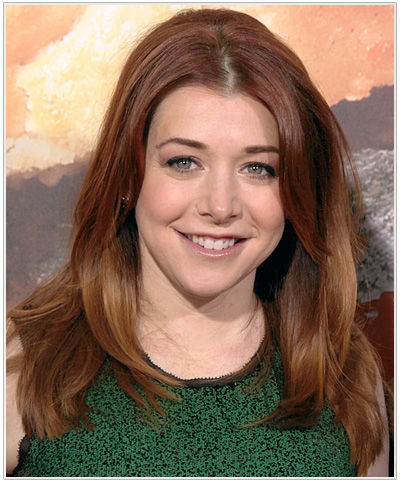 Loveable Alyson Hannigan is another celeb who is trying to pull the wool over our eyes! Ever since her appearance in American Pie, Alyson has been known for her warm auburn locks. What's your guess for Alyson? She would suit being a natural blonde because of her light complexion and eye color…but she is actually a natural brunette. Alyson looks much better with a bit of warmth in her hair, and like many natural brunettes, benefits from a glowing complexion and brighter eyes when she flaunts a red shade.

These are just a few celebs who haven't stayed true to their natural color-with fabulous results. Do you know of any other celebrities who look better in their dramatically different faux shade? Let us know in the comments below!