At TheHairStyler.com, we hope to make your choice a little bit easier by showing you how simple it is to see what the same haircut would look like in all different colors.
This month we have chosen to look at a fine to medium texture, long length wavy style to give you a better understanding about what kind of impact color choice makes to your cut.
This style is great for a night out and is easy to achieve on fine to medium hair types.
The Cut: Wavy Long Hair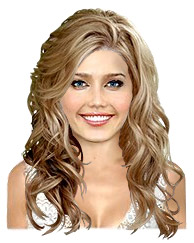 The Back: the length has been kept solid and beautiful layers have been added from the mid-lengths to create volume.
The Sides: layers have been started from the jaw line and have been contoured down to the neckline for a sexy finish.
Black
This style really looks different in a black hair color. The darkness makes the hair appear thicker and definitely glossier. This color will work on cool or warm complexions, however, be aware that any slight blemish in your skin will become more apparent. This is a stand out color for sure.
Dark Red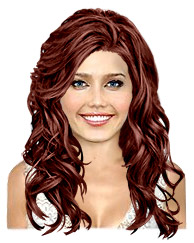 This is a fabulous color that really goes well with this cut and wavy style. This particular color is especially high maintenance if you have a large percentage of gray or a natural light color to begin with, but it is well worth the effort. Gloss and shine are a feature of this color which will look best on cool, dark and olive complexions.
Lightest Golden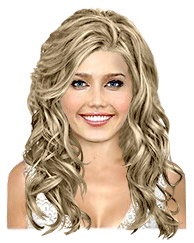 This golden blonde is always a great fun tone. The light warmth of it will work well with fair, warm skin tones. This color will also suit peaches and cream complexions. However, be aware if your natural hair color is medium brown or darker, then regular re-growth touch ups will need to be considered.
Copper Chestnut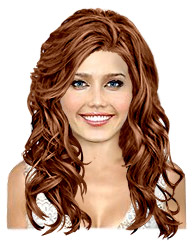 This copper look creates a soft overtone that is still bright enough to stand out in a crowd and look fabulous. This color creates the illusion of depth, gloss and shine, making the waves appear thicker and more solid. It will work well on warm skin tones, in particular, peaches and cream and dark complexions.
Mocha Brown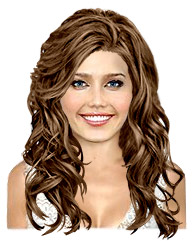 This is a lovely simple mocha brown color that has a cool overtone which will suit all cool complexions. If your natural hair color is medium brown or lighter there is no need to commit to a permanent color as a wash out rinse will do the trick. The darker color gives more shine and structure to the shape of this hairstyle.
Light Titian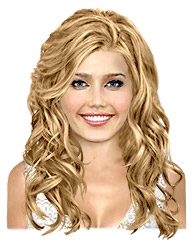 This particular copper color really makes the hair shine as it is a very warm tone and will also give your hair a sun kissed appearance. The particularly light tone will showcase the layers in all their glory, and like all copper colors, will make any highlights appear brighter. This color will work best on peaches and cream or light warm complexions.