Let's face it—summer is all about blondes and the winter is all about brunettes. But what about all of the fiery, vibrant redheads out there? The truth is, red hair never goes in or out of style, and redheads always look fashionable regardless of the season. This hair color is the least naturally occurring shade in the world, which makes it all the more unique and interesting. Of course, many redheads these days are actually natural blondes, brunettes and raven-haired women who want to achieve this beautiful shade.

Whether you are a natural or faux redhead, there are many hues you can go within this shade spectrum. Check out these ravishing red tones below for some color ideas!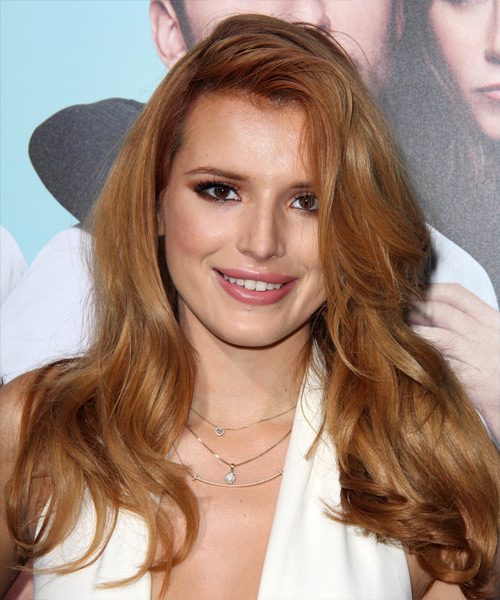 Bella Thorne is one of the most well known redheads in Hollywood today. Her long, full copper locks always look flawless and radiant no matter what style she is pulling off on a particular day. Here, Bella has a gorgeous light copper shade of hair that has incredible shine. Bella has chosen a uniform shade rather than a highlighted look, which gives her hair an overall softer feel.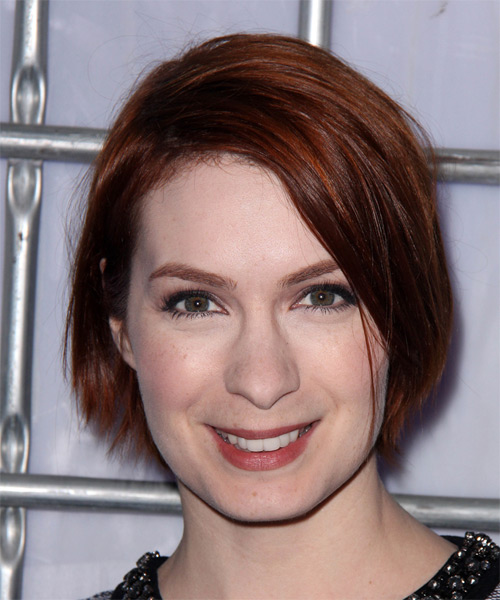 Here, Felicia Day is rocking a deep red auburn shade in her simple bob. This color looks great with her cool skin tone and green eyes. This shade is suitable for women who like darker tones and have a natural dark brown or black base. Felicia has bright red highlights in her hair as well, which breaks up this bold shade and catches the light to add extra sheen and shine.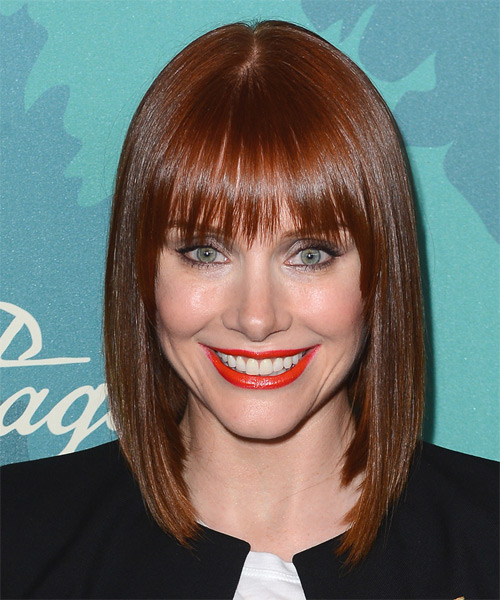 Bryce Dallas Howard always looks ravishing, thanks in part to her gorgeous red locks. Here, She is going for a sleek, straight bob which looks amazing paired up with a deep true red color. This shade will look best on women with cool skin tones (meaning you have pink undertones rather than yellow or gold), and especially if you have a freckled complexion.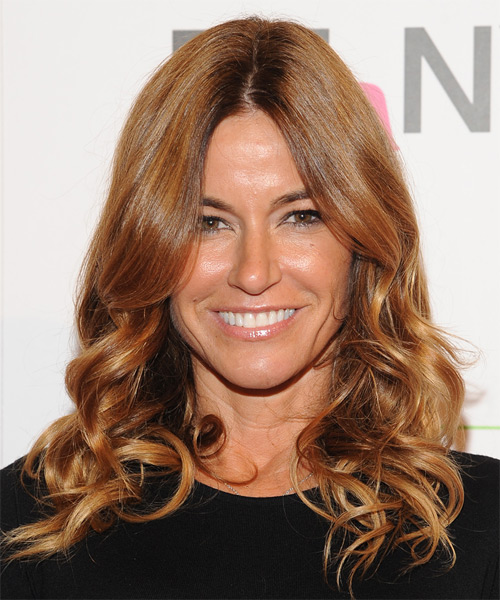 For those women with warm or golden complexions who want to go red, check out Kelly Bensimon's strawberry blonde locks. This golden copper 'do is perfect for women who want a lighter shade of hair but find blonde washes them out. Kelly's shade of red is the perfect antidote to looking washed out in blonde as it adds just a hint of red all over for a gorgeous glow.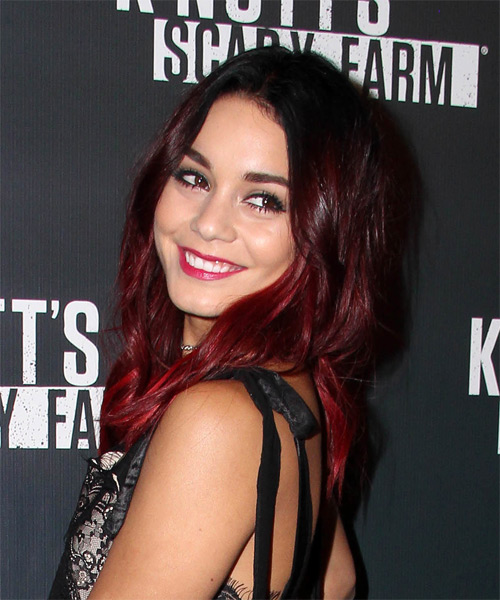 And for those who want cherry red hair, just take a look at Vanessa Hudgens for inspiration. Vanessa's black hair graduates into vibrant red in the mid lengths and ends for a cool, edgy look. This shade of red can be achieved all over the head too, but for extra style points use the ombre effect a la Vanessa. This hair color is perfect for women with black or dark brown natural hair and a cool complexion. This shade of red also looks amazing on women with dark skin tones too.
As you can see, there are so many ways to do red. Keep in mind that red is one of the more difficult colors to maintain so be prepared for some extra touch up time in between applications.