Last year, icy white blonde was one of the hottest hair colours to have during fall and winter but his year it's all about being platinum. While many people think that white blonde and platinum are the same colour, this is actually not true. Platinum blonde hair has more of a golden tone to it than white blonde—think Marilyn Monroe's iconic hair colour.
The good news is that even though not everyone can pull this colour off, it does flatter more complexions than the icy white blonde that was so popular last year does. Platinum blonde has warmer undertones to it and will flatter a wider variety of complexions. If you are thinking of going platinum this fall, check out these celebs who are already rocking the trend with fabulous results!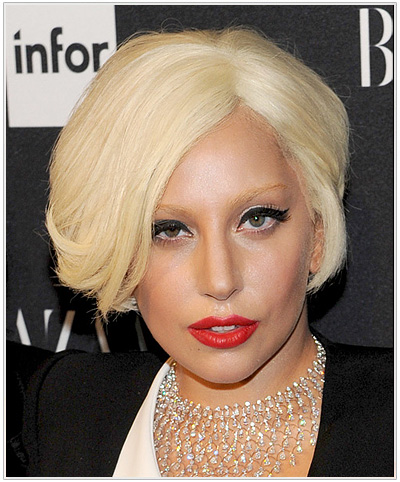 We can't talk about platinum blonde hair without mentioning the queen of blondes herself, Lady Gaga. Lady G loves to dye her natural brunette hair to this ultra light shade, which actually works very well with her skin tone. Gaga has a medium-fair complexion with golden undertones that match her platinum hair nicely. As for the style, on this occasion Gaga has gone for a demure bob that gives her a classy look…but knowing her, this look will change dramatically very soon!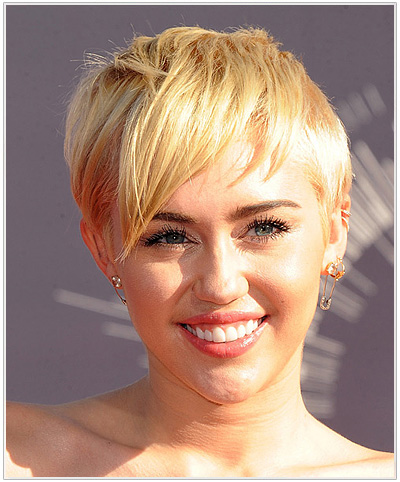 Miley Cyrus is another fan of platinum and has been colouring her natural brunette locks to this shade for quite some time now. As you can see, this hair color is a great choice to pair up with a pixie cut. Miley looks trendy and chic with this color, plus her short cut ensures that her hair always looks healthy with this color, which can be a problem for many women. Bleaching the hair to platinum does tend to make the hair look dry and dull, so stick to shorter cuts for best results.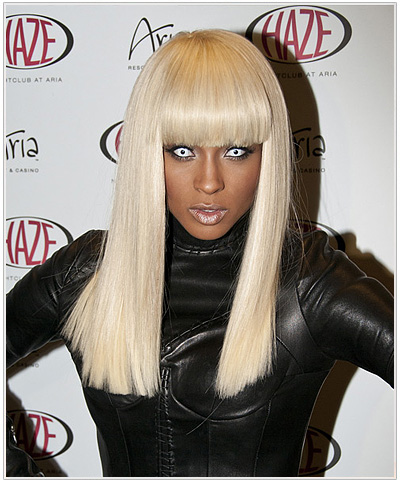 Ciara is wearing a platinum blonde wig here, showing us just how good this colour can look on darker skin tones. Natural black hair can be extremely difficult to lighten up to platinum, so a wig is the perfect solution to going blonde without the damage. Ciara's blunt fringe and long hair paired with straight up platinum blonde (no highlights) really gives her a striking look overall.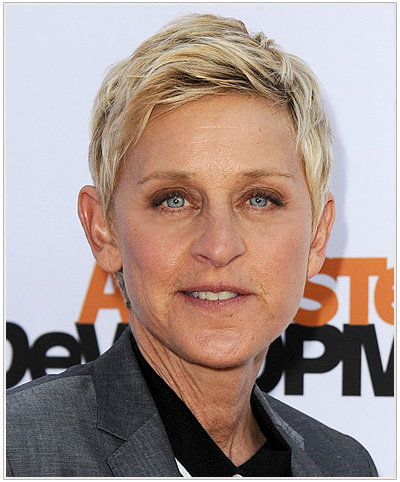 And if you want to go platinum but are worried that you're not 'wild child' enough to pull it off, just take a look at Ellen who rocks platinum locks while still looking smart and sophisticated. Ellen's pixie cut suits this hair colour perfectly, not to mention that it looks great with her ice blue eyes and fair skin tone. If you have a similar haircut and want to shake up your look, platinum hair can give you a vibrant, fresh new 'do!