great cut can make anyone look fabulous but add a gorgeous colour to the mix and you are guaranteed to look like a million bucks! This fall, deep and luxurious brunette is the must-have hair hue but don't let that stop you from trying out other shades like blonde, red, black or something wild like teal green.
Need some colour ideas? You are in the right place. Check out these cool hairstyle colours for fall and try something new this season.
Blood Red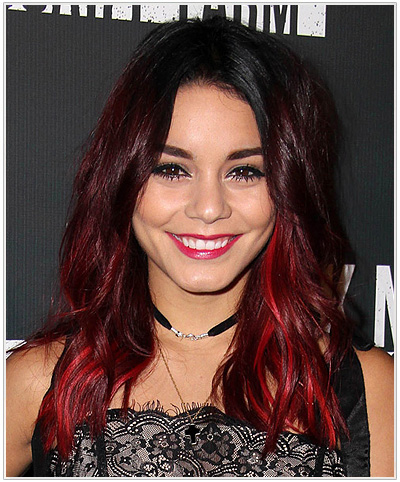 Vanessa Hudgens looks gorgeous here in her fiery long 'do. This is a great look for ladies with naturally dark hair like Vanessa who want to keep it dark but still add some variation in their color. You can achieve this effect by using a high lift color line that was designed especially for dark hair—your stylist is sure to have plenty of this on hand. Vanessa's hair has a deep red ombre effect going, starting with black at the roots moving into a deep plum shade and then blood red ends. Vanessa's nailed the makeup too with black eyeliner and matching red lipstick—this is definitely a hot look!
Cherise Pink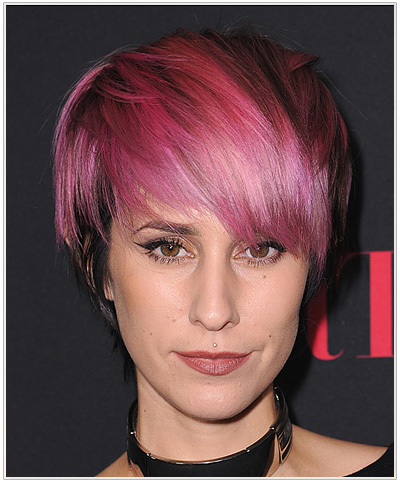 Ever thought of going pink? Check out Dev's 'do here and see how fabulous this hair color can look, especially on short haircuts. Dev's locks are her natural color on the bottom and a cool cherise pink on the top layers. To achieve this look, you will have to bleach your hair out first which is why these shades tend to stay better on short hair- there is less damage to contend with. Dev has gone for an all-over pink on her hair but if you wanted to lighten it up a bit, try leaving some platinum blonde strands out to give it a baby pink color overall.
Espresso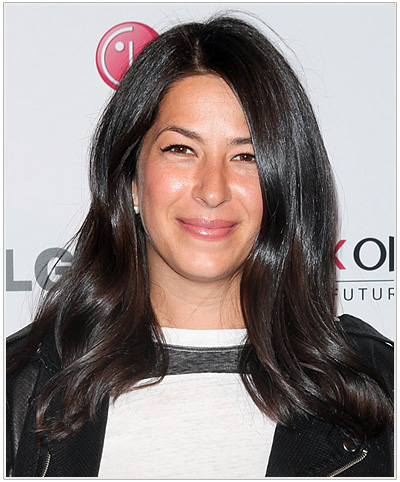 If you want something a little more demure, check out Rebecca Minkoff's glossy espresso brown locks. This gorgeous hair color will suit naturally brown and black-haired ladies but some blondes could actually pull this shade off with the right skin tone (and a brilliant colorist of course). While highlights can enhance a color, this shade looks best untouched—just look at all that shine!
Smokey Blonde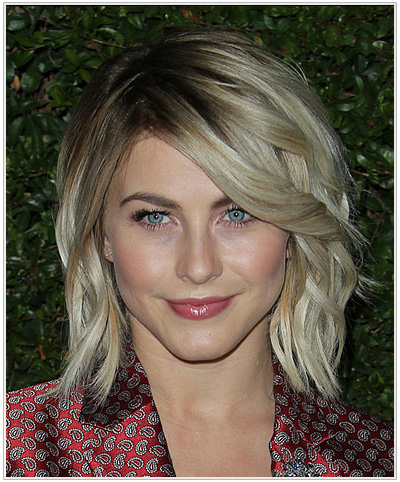 Julianne Hough has some of the best light blonde hair in Hollywood but she knows how to tone it down for fall. Julianne's locks have a couple inches of visible roots to darken up the look of her hair without losing that awesome white blonde color completely. She has also gone for an ashy toner to make her hair color more of an icy Nordic blonde rather than a buttery, summery blonde. This is a great technique for blondes to try out in the fall and winter when they want to deepen their color up without going to a darker shade.
Those are just a few of the best hair colors on the red carpet this season. Get some more ideas by visiting TheHairstyler.com where we upload new styles every week!