Brunette hair is always in fashion but moreso at this time of year. It looks especially great in the autumn as it harmonizes with the fall colours and matches the rich, luxurious look of the season. On the red carpet, many brunettes have been spotted recently looking absolutely fabulous and wearing some of the best hairstyles around. If you are a brunette, then this article is for you! Check out the latest looks for brown hair below and see if you are inspired to change your hairstyle up.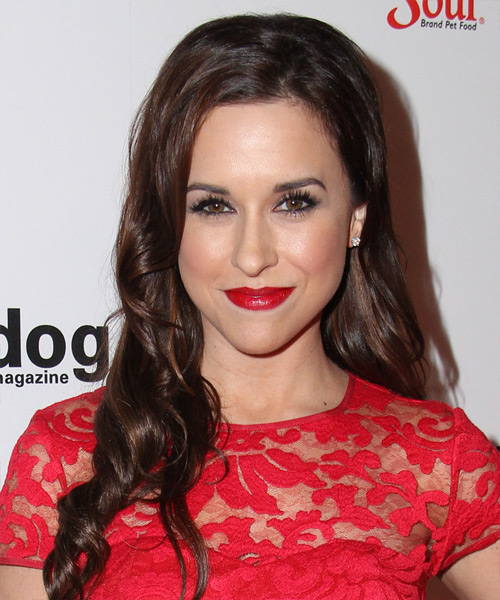 Lacey Chabert looks smoking hot here with her glossy brunette locks and cherry red lipstick. Brunettes with long hair will benefit from adding some curls in like Lacey to show off that high gloss finish that is apparent in darker hair shades. This hairstyle is easy to achieve at home - simply blow dry your hair sleek first and then use a curling iron to create spiralled sections throughout the hair. Instead of separating the curls to style them up, leave them in tact and finish them with a hairspray and a spritz of shine spray. It's a bonus if you can pair this hairstyle up with a gorgeous red dress and matching lippie like Lacey!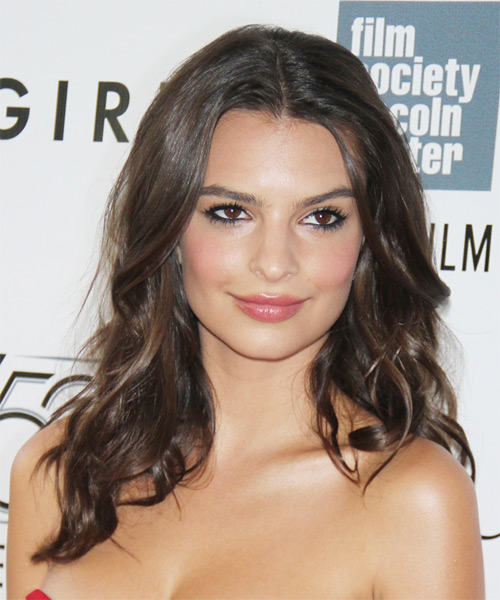 Emily Ratajkowski is also working some texture in her hair with sexy results. Her long layered hair has been styled up with some loose, messy waves for a smouldering evening look. This is another simple hairstyle that has fantastic results with minimal styling. Ladies with wavy hair and can just wash and style, while straight haired ladies can get this texture by using a curling wand or iron to create loose curls throughout. Unlike Lacey's 'do, this hairstyle is all about messing those waves up so after styling, use your fingers to break them up and add some styling wax throughout to keep them beachy looking. Emily is rocking a centre part here but a deep side part would look just as hot.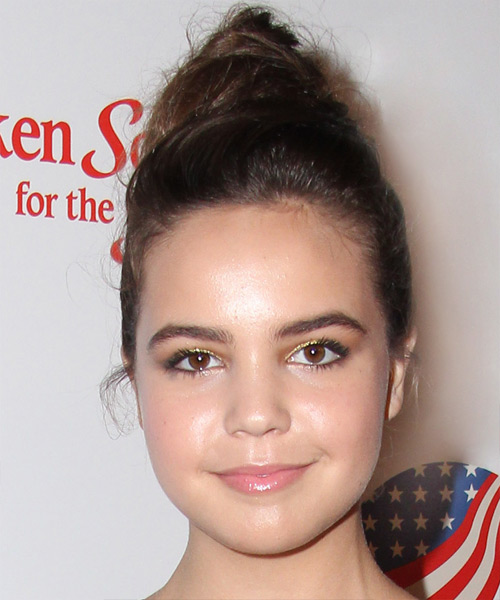 Bailee Madison shows us how to work brunette hair in an up-do this season, the trendy ballerina bun. This is a great option for day or night, just style it up or down with your makeup and outfit. To get this look, start with a high ponytail and then use a bun donut or sock around the base to create volume as you pull the hair over it. Wrap the hair around and secure in place to create a chic and voluminous bun. Bailee is wearing a polished look here but feel free to use a looser ponytail and leave some layers down around the face for a more casual look. To get uber trendy, use some wet-look gel before you style it up.
Finally, Marla Sokoloff flaunts a simple and sweet layered 'do that is perfect for the fall season. Her gorgeous reddish brown hair hue is the focus in this simple 'do that consists of simple layers throughout and a sleek side-swept fringe. This hairstyle would also look super cute styled up in a ponytail, bun or chignon.
As you can see, brunette hair is looking hot this season so work those chocolate locks ladies!