Hot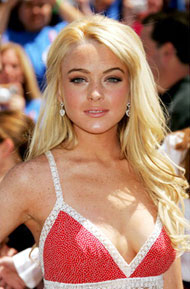 Lindsay Lohan. Newly skinny Lindsay has decided to ditch her luscious red locks for a golden blonde fantasy tone. It's sexy, it's sweet and it looks fabulous.
Hot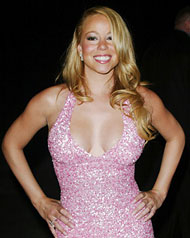 Mariah Carey. A new album and a new chapter for Mariah who likes to keep her hair a funky, sexy honey blonde color, which suits her perfectly.
Hot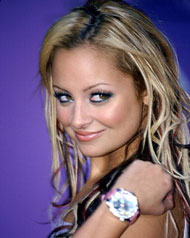 Nicole Richie. Nicole has decided to ditch her Paris connection for an engagement ring and a skinny physique. Shorter curls are the look for this sexy star, which is a fabulous change from her long, multicolored strands.
Hair
HOT: Wavy natural curls.
NOT: Dead straight locks.
Celebrity
HOT: Lindsay Lohan and Nicole Ritchie - their new hairstyles are the hottest looks around.
NOT: Lindsay Lohan and Nicole Ritchie - their ever-shrinking figures have them on the front pages for the wrong reasons.
TV
HOT: Original scripted dramas like Alias, Lost and Desperate Housewives - who says people don't want TV shows with twists, over the top story lines and thrilling action?
NOT: Reality TV - aren't we over it yet?
Music
HOT: The spectacular return of Mariah Carey - finally a diva that can actually sing is topping the charts around the world.
NOT: Songs based on mobile ring tones - if it's annoying on the phone, it's annoying on the radio.
Movie
HOT: Remakes. Whether its TV shows or new versions of hit movies - everyone is doing them.
NOT: Remakes. Sometimes the originals are better and should have been left alone.