Hot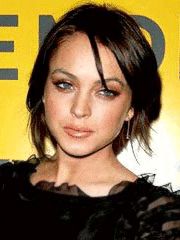 Lindsay Lohan's colorful hair. From fire red locks to ice blonde tresses and now jet black. Is there any color than won't look good on this sexy star?
Not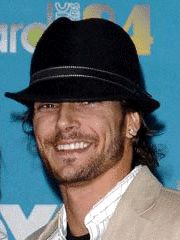 Kevin Federline. K-Fed. Kevin should really start going to see Brit's hairstylist. Sorry, but braids just don't look good on him.
Hot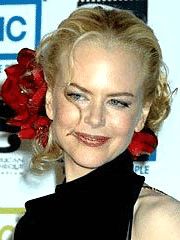 Hair Accessories. This is the latest in cool looks for hair. Nicole Kidman's beautiful red flower dress's up any occasion.
Hair
HOT: Hair accessories such as flowers and glitzy pins, they're the new jewelry - instead of getting a ring, get some hair bling!
NOT: Bangs are out – it's all about one length hairdos this month.
Celebrity
HOT: Celeb's going for drastic colors changes – Lindsay Lohan's gone to black and Ashlee Simpson's back to blonde.
NOT: Madonna's hair color change – the red is not flattering.
TV
HOT: Mobile phone mini-series. Not content with dominating the small screen, hit shows like "24" and "Lost" explore the TV first of coming up with spin-off versions of their shows which will be available to download on mobile phones as 60 second "mobisodes".
NOT: Celebrity reality TV shows - just being famous doesn't make watching someone fight with their spouse or do their washing anymore entertaining.
Music
HOT: Album Re-releases – some of the biggest albums of the year are enjoying a re-release with new cover artwork, remixes, videos and unreleased tracks. Mariah Carey, Gwen Stefani and Kelly Clarkson are the latest artists to take another chance at chart dominance with their already huge 2005 hits, "The Emancipation of Mimi", "Love, Angel, Music, Baby", and "Breakaway".
NOT: The music of K-Fed, aka Mr Britney Spears. Judging from files leaked on the net, those rumors that Britney laughed at husband, Kevin Federline's rapping skills may actually be true.
Movie
HOT: Blockbuster movies. This month alone gives us "Harry Potter and the Goblet of Fire", "King Kong" and "The Lion, the Witch and the Wardrobe".
NOT: Saving all the big movies for the end of the year and then bringing them all out at the same time.