Drew Barrymore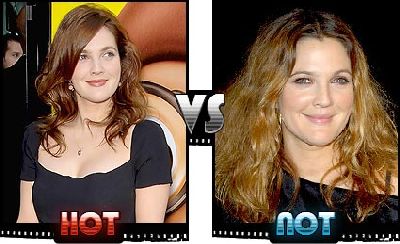 Funky free-flowing styles are Drew's trademark look; however, glamming up the hair really works for this talented actress and gets a big thumbs-up from us.
Katherine Heigl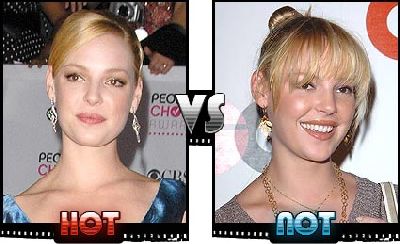 What a difference the bangs make! Although Katherine looks great with her hair pulled back, her more glamorous up-do with the smoothly styled bangs really lights up her look with an elegant glow.
Lindsay Lohan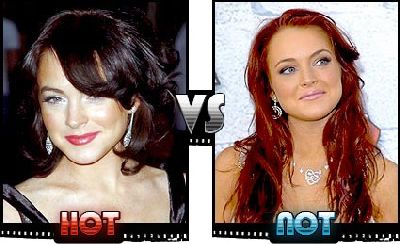 A color change and a touch of stylish curls really take this party girl's look from casual chic to sophisticated temptress.
Kelly Clarkson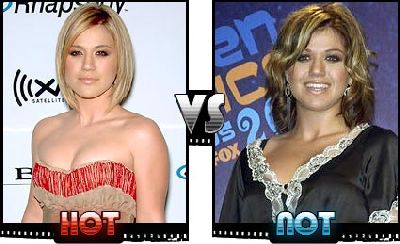 Kelly almost doesn't look like the same person! Her messy curls and darker color are great for a funky, young look but her smoothed bob and blonde tone is the clear winner when it comes to what looks hot on this talented diva.