Christina Ricci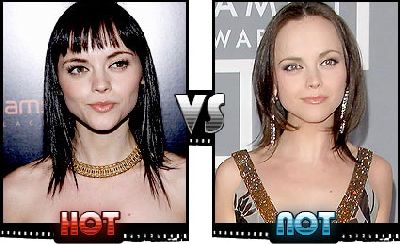 Christina may look like she's been channeling Cleopatra with her banged style, but it really suits her face shape and helps to draw attention away from her larger forehead and focus attention on her beautiful eyes. Bangs are a clear winner for this talented actress.
Gwen Stefani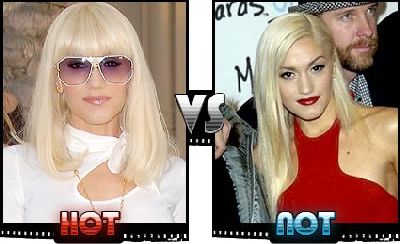 Maybe it's the over-sized sunglasses, but there's something attention grabbing about Gwen's full bangs. While no bangs allows her to show off her facial features, when it comes to this instance, the bangs are a great look for her.
Liv Tyler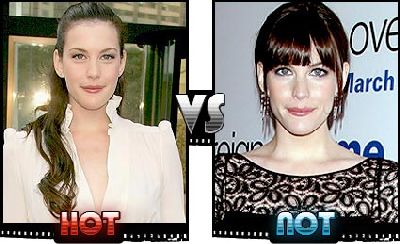 While you can't deny that Liv's hair is a great example of healthy, shiny locks, when it comes to pulling off a facial enhancing look, no bangs are really the way to go and allows this glamorous beauty's classic looks to show through.
Reese Witherspoon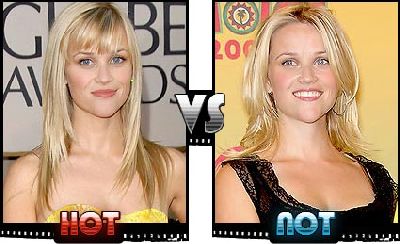 Bangs really make a great addition to this award winning actress's beautiful look. No bangs may show off more of her facial features, but having bangs flatters her larger forehead and does a great job of bringing focus to her bright blue eyes.