Hot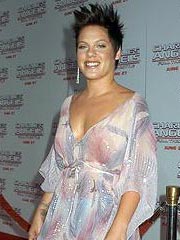 Pink returns with her attention grabbing attitude and one-of-a-kind hairstyles.
Hot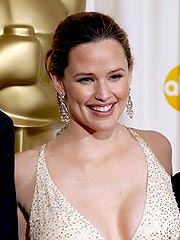 Jennifer Garner and her lovely locks are back to kick-butt one last time on "Alias".
Hot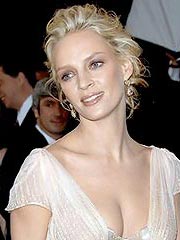 Uma is one of many celebrity trendsetter's who glamorized messy up-dos on the red carpet this month.
Hair
HOT: Messy up-dos that have been accessorized.
NOT: Sleek up-dos - very plain and boring.
Celebrity
HOT: Celebrity perfume lines. Britney's just launched her third fragrance. J-Lo's line seems to be the only successful part of her career these days and Mariah just signed with Elizabeth Arden to launch her first fragrance.
NOT: The constant pregnancy rumors surrounding Britney Spears.
TV
HOT: "Alias" - it's returning to TV this month to wrap up it's final season.
NOT: The slowness of "Lost" - at first it was refreshing, now it's just annoying.
Music
HOT: The return of Pink.
NOT: The continuing downfall of Whitney Houston.
Movie
HOT: "The Simpson's Movie" - a full length feature is finally being made about everyone's favorite TV family and will be released world-wide on July 27th 2007.
NOT: The fact that it's taken 10 years to get "The Simpson's Movie" into production.