Some things just keep coming back: spinning round and round. That's what I realised when I was sitting in my local cafe and flipping through a magazine looking at big glossy pictures of Katie Holmes and Rihanna. What's back? Katie and Rihanna made me realise that certain hairstyles keep coming back in fashion.
Hairstyles that keep coming back are ones that reinvent themselves continually through time. For each generation, they're the same and different at the same time. There's the bob, the short side-part, the curls, the 'fro, the 80s tousle, and the crop, and they're all back again.
The Bob
The bob's one of those styles everyone's getting again. It's sometimes defined by its blunt ends and straight-across fringe, and I guess you could probably trace it back to Louise Brooks, a star of cinema classics such as Pandora's Box.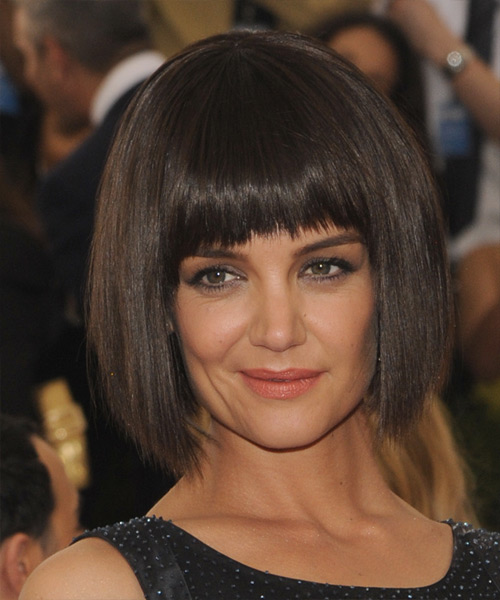 Cate Blanchett in the latest Indiana Jones movie will probably be today's biggest example of the sharp-edged bob (super sharp perfect fringes and edges are another growing trend at the moment), and the most visible example of the bob would have to be Katie Holmes'- and that's not because of anything her husband's getting up to, but because it suits her so well.
Like a movie that's great because it appeals to different generations (think Casablanca) the secret to the bob's continued reinvention is the fact that it's got so much to offer. It's a style that most people can have, yet it looks unique on everyone. Play it again Sam!
Curls
Someone who definitely wasn't sitting around Rick's seedy bar in Casablanca, listening to Sam on the piano, was Shirley Temple: the cutesy curly haired kid actor from the late 30s. Since Shirley, curly hair's been in and out of fashion. Meg Ryan's always been hanging in there, and Kate Hudson in Almost Famous reminded us of the popularity of the curls in the late 60s (also spiking our interest in curls again with the movie's release in 2000).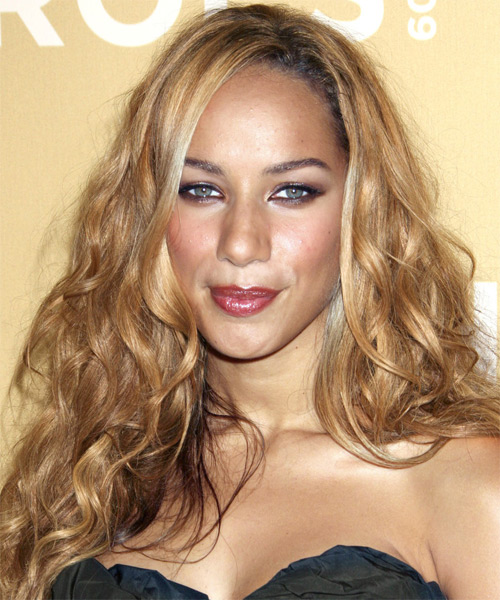 But it's not until most recently that curls have had their biggest comeback. Everything from tight ringlets to loose waves are the go, and great styles have been flaunted recently by celebrities like Kate Winslet, Leona Lewis, and Thandie Newton. For the most contemporary twirl though, try using a straightening iron for a flatter and more flicked curl.
The Crop
If you opt for the crop- another big comeback style- then you won't be going too close to a set of rollers for a while. Think of the lovely Jean Seberg in Godard's classic A bout de souffle, or Dolores O'Riordan when she was in The Cranberries. For something similar today, check out most photos of Elisha Cuthbert and Rihanna.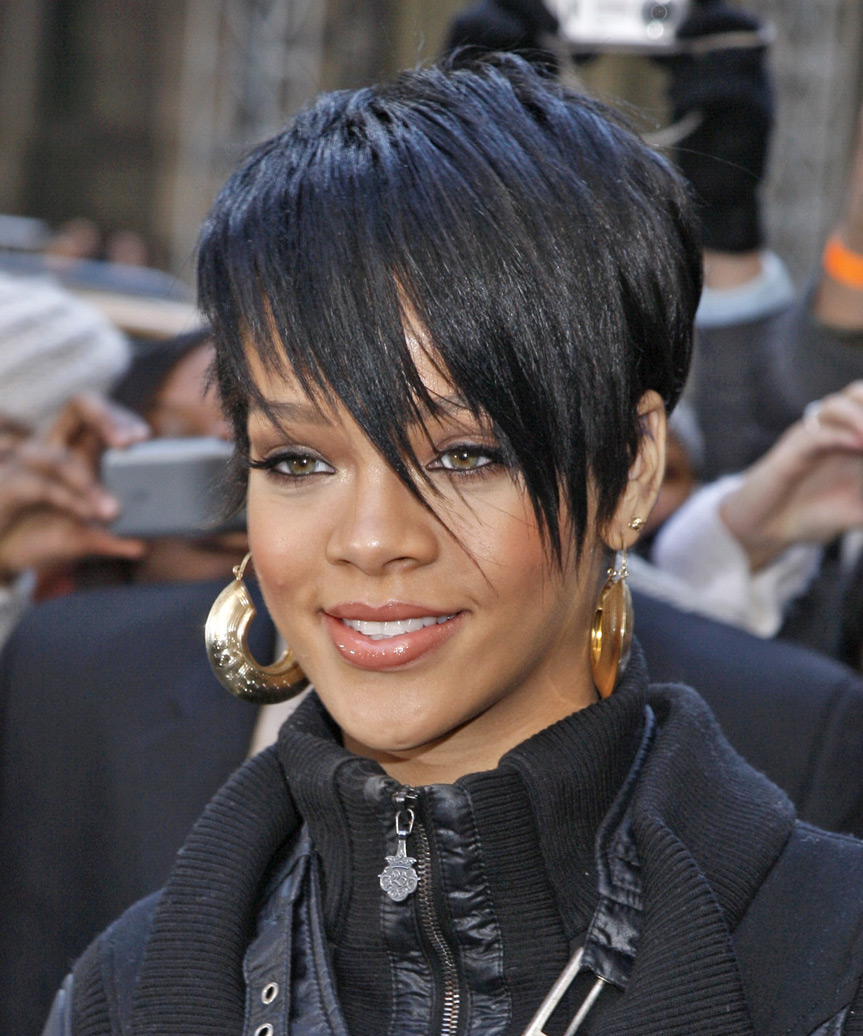 The crop's definitely returned again with a passion: you're likely to see the über short 60s crop, a soft sweeping fringe crop like Elisha's, and the more "out-there" asymmetrical crop. Similar to the bob, the crop's staying power is its versatility. It's got a strong basic structure- like a good Hollywood thriller- that can be adapted, changed and appropriated easily. If you're the type who likes to make a statement, go for it. Try creating a more contemporary and funky feel with some texturizing product (such as wax, gel or molding cream).
The Afro
Like I said, it's in my local cafe that I'm thinking about these recycling styles. There are the bob, the curls, and the crop; but there's also the simple and stylish side-part upstyle (inspired by the 20s), the rolled fringe, and the 80s tousle. Just as I was thinking about how much I loved the 80s tousle on Kathleen Turner in Romancing the Stone (and Michael Douglas for that matter), in walks a customer with another recycling style, one that I've noticed a few times before because it's such a biggie: the Afro.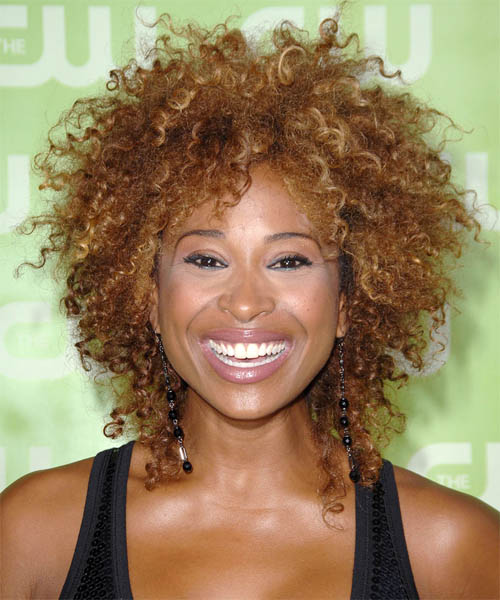 It's a style that just screams VOLUME, and in one way or another I guess its tight curls hark back most obviously to the funky diva styling of the 70s. Today, the latest Afros are likely to have areas rolled under and molded into more dramatic shapes, and perhaps more definition and texture (created by teasing certain areas and pinning up others). In my cafe, the Afro worn by my fellow coffee drinker speaks more to the "traditional" Afro: it's got a uniform and balanced look kind of like Tanika Ray's hairstyle.
The secret with the Afro, and with all of these styles that keep coming back- going round and round in history- is simple. It's partly that "there are no new ideas," I'm sure, but that's a narrow minded way of looking at great fashions. The real secret lies in the adaptability and versatility of these styles.
Certified Cool and Classic Styles
In the same way that my young Gen-Y friend gets a kick out of Casablanca by identifying with the big themes of love and standing up for what's right, I think the reason the bob, the crop, the Afro etc. keep coming back is because there's something about them that suits a majority of people in a majority of periods. These styles have a strength that allows them to persist in history, yet be modified ever so slightly by different people in different ways.
So if you want a style that's certified cool and classic that you can tweak and make your own, try one of these styles yourself. (But sadly, as I finish my coffee, I realise that since I'm a skinny balding white man, the style I've always wanted, the Afro, requires me to buy a wig- and get a loan to pay for it.)