It's hard to decide which Kardashian sister has the best hair, but it's safe to say that Khloe definitely has the most edgy, rock star vibe of them all. Her hair is always a little messy looking (in a good way) and the colour is right on trend. For ladies who want to get Khloe's hairstyles, the good news is they are quite easy to achieve. Find your favourite one below and get styling!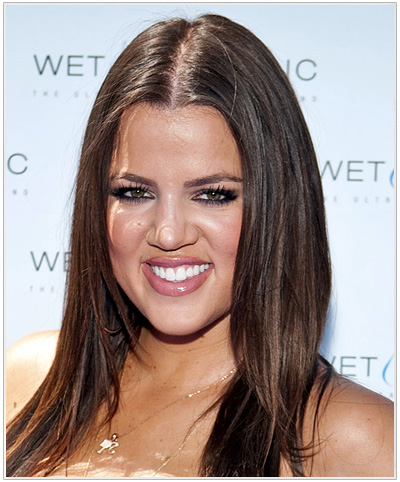 Here, in one of her older looks, Khloe has gone for a simple sleek do that works well with her heart shaped face. This style will work on just about anyone and is simple to achieve. Ask your stylist for a mid-chest length cut with some long layers around the face - that's it! To style, a center part and a sleek blow dry with a round brush is all that is needed.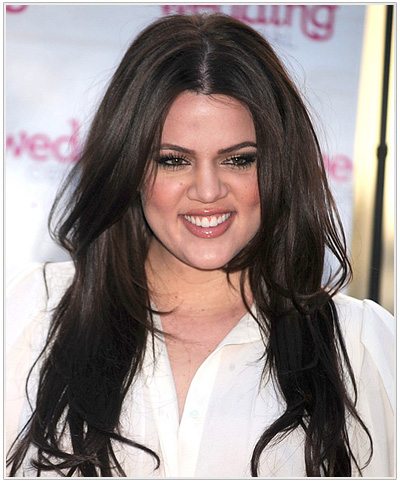 This look has a lot more va-va-voom to it and will require a lot more time and money to achieve so just bear this in mind before you decide to copy it! First let's talk about the colour. Khloe has gone for a rich black brown shade that brings out her eyes beautifully (try this shade out if you have dark eyes and a similar complexion!). The style is pretty simple in itself and can be achieved by either growing your hair out really long or investing in extensions. To style, a center part is needed, as are extra large rollers to set your hair in to get those big voluminous waves.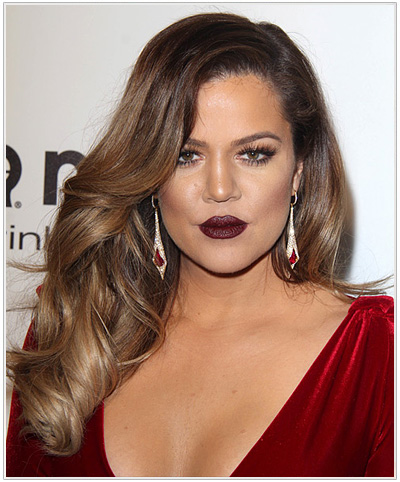 Here, in one of her more glamorous looks, Khloe has gone vintage with stunning results. Ladies who want to copy this style will need to have some length to their hair, and will need to use large hot rollers to get these big bouncy waves. Once the hair has set, use a brush to soften and shape the curls into a uniform 'do. Khloe's colour has lightened up a lot here too. This dark sandy blonde shade looks great when added to the mid-lengths and ends of the hair for an ombre effect.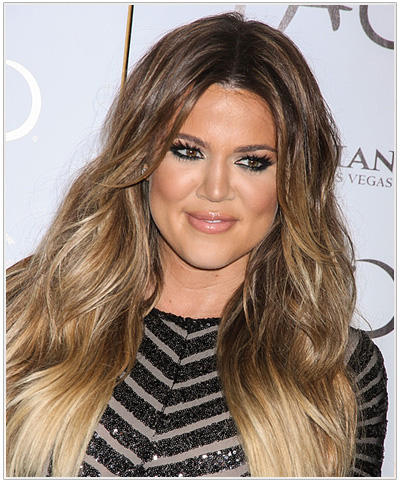 Like big hair? So does Khloe! This look is 100% Barbie and can be created by getting a ton of extensions put in your hair (unless you have crazy thick hair naturally that is!) To style, use rollers or a curling wand to add waves throughout then brush through them for a soft and shiny finish. The colour is great here and moves from dark blonde roots to light blonde tips using the ombre technique.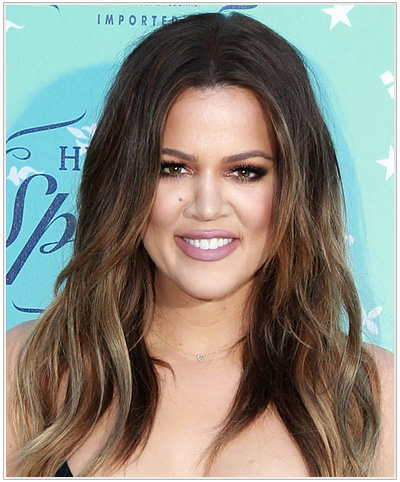 And finally, we have Khloe's most recent look, which is simply elegant. Khloe has ditched her love affair with big hair it seems and has gone for a much looser look with beachy waves. This is an effortlessly cool look for her. You can get it by using a curling wand on a low heat setting to add waves to your hair. Try using a sea salt spray to give it that extra beachy feel. Her colour is to die for as well, with just a hint of blonde throughout the tips for that surfer girl look.
If you want to check out even more of Khloe's hairstyles, visit her celebrity hairstyle page.