Jennifer Lopez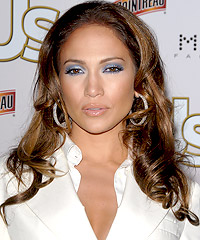 Jen chose a very sexy and simple style for the big night out and pulled it off very well. Her hair length was left just below her shoulders and was layered through her very ends. Her hair was also styled with curls that vary in size to create lots of texture and a different look. This is a great hairstyle for oval face shapes.
Paris Hilton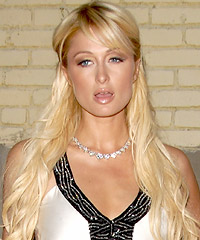 Soft and simple was Paris's look for the big party. Her hair was pinned back into a half-up, half-down style to keep the long lengths from her front falling in her face and layers were cut into the very ends of her hair to add body and shape into her fine ends. To finish, her bangs were side swept, which is a great styling trick to use to cover up a long face shape.
Lindsay Lohan
Lindsay's hair is full of life and energy and looks fantastic! Her gorgeous long locks have been styled very sexy and lots of curls have been added to her ends to create lots of weight and texture. To finish, the top of her hairstyle has been styled flat and smooth, making this a great combination hairstyle.
Kimberly Stewart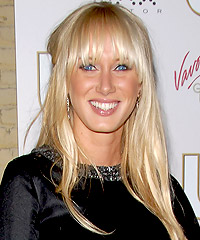 Kimberly looked very glamorous on the red carpet thanks to this sassy style. Layers were cut into the very ends of her long hair to add movement into her fine ends and her thick bangs were styled forward onto her forehead to flatter her high hairline.
Ciara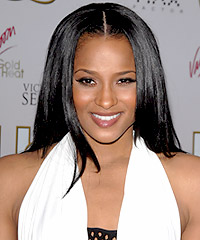 Ciara looked fantastic on the red carpet with this smoothed out style and made sure that she turned heads. Layers were cut into the ends of her hair to add movement throughout the entire style and to give her look life!
Ashlee Simpson
Ashlee made the most of her long blonde locks with this sassy style. Slicing layers were cut through the ends of her extra long lengths to add body and enhance the waves which were added to her mid-lengths and ends. Styling the hair around and onto the face is a great way for those with a long face shape to cut down the longer look of their face shape.