Isla Fisher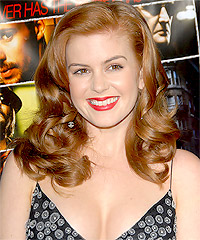 Isla's soft curl is a great styling option for thinner, triangular face shapes. A low forehead is required for this style because the hair has been pulled right off the face. Layers have been added through the mid-lengths and the ends of this hairdo to help add shape to the style.
Jodie Foster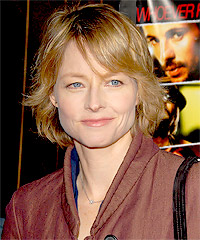 Jodie's look is a great hairstyle for finer hair because the layers cut through the ends and the mid-lengths will add lots of body and shape. Styling the bangs falling across to the side is also a great option for those with a high forehead.
Carla Gugino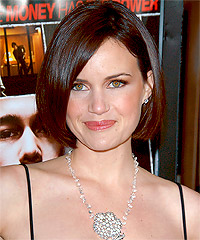 This very sleek and sexy new-age bob looked great on Carla! Her hair length was left at chin level and her hair was cut solid to give her hair a sharper edge. The side part and the option of styling the hair across the forehead makes this a great hairstyle for covering a high forehead.
Matthew Goode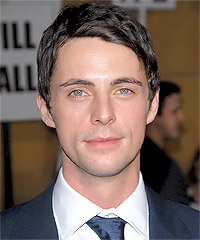 Matthew's smart and casual hairdo looked great on the red carpet and used his own natural wave to add texture throughout his entire hairstyle. Wearing your hair to one side, as Matthew has, is a great option for those with a cowlick because it will allow the hair direction to blend in with your hairstyle.