Jessica Simpson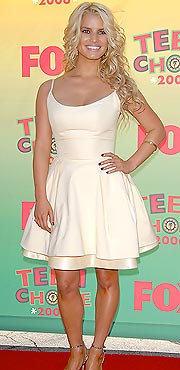 As the co-host of the awards, Jess turned up with her signature curls and a very sexy white designer dress. She also walked away a winner of the "Movie Choice Breakout" for her role in "The Dukes of Hazard". She changed her outfit many times throughout the awards but her sexy locks stayed the same.
Jessica Alba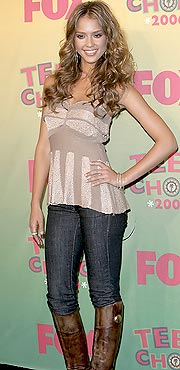 Jessica is the queen of style, and probably the only person who could pull off a slinky pale pink top, blue jeans and knee high boots with such pizzazz. Fine highlights were weaved throughout the length of her wavy locks, which adds a nice touch to this naturally sexy look.
Reese Witherspoon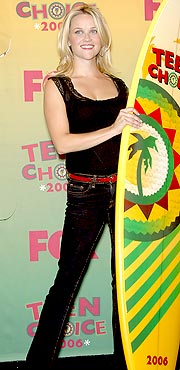 Reese looked stunning in this low key ensemble of dark designer jeans and a funky top as she picked up her award for "Choice Movie Actor". Reese left her hair long and straight to show off her stunning features.
Rihanna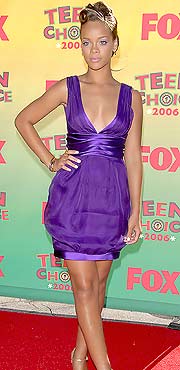 Rihanna was a double winner at the awards and did it while looking fabulous in this sexy revealing deep purple dress. Her hair was been pinned up high to reveal her neck and stunning features.
Ashley Olsen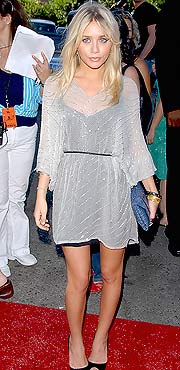 This beautiful star is a big hit in the fashion world and it's easy to see why. Ashley teamed her short black dress with a sheer see through dress to achieve a casual but sophisticated look and carried this theme over to her soft blonde hair by giving it a slight wave throughout the ends.
Rachel Bilson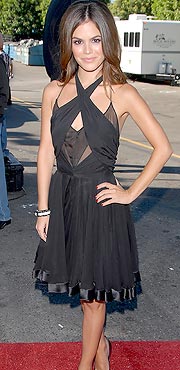 This sexy "OC" star looked beautiful in this stunning black wrapped dress. She kept her hair just as beautiful by sticking to a simple and sexy style which featured soft layers to shape the face.