Orlando Bloom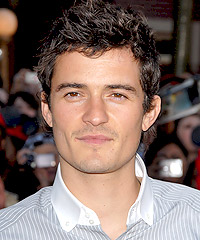 Orlando looked great with this short 'do as he arrived at the premiere of his next big hit movie. His hair was taper cut through the back and sides and was left longer on top. Lots of texture was also added right throughout this whole hairstyle, giving his hair a great overall shape.
Johnny Depp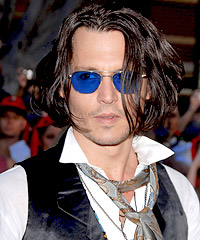 For his look for the premiere, Johnny's hair was cut into a chin length bob and left in its own natural waves to add a masculine look to his 'do. His hair was also cut solid for added weight through the very ends. This is a great hairstyle for an oval or square face shape.
Chad Michael Murray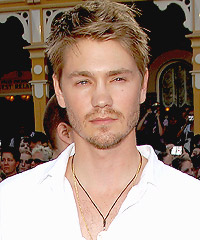 Chad made a great impression with this very natural style. His hair was cut tapered through the back and the sides to a longer length at the top where his hair was heavily chipped to give his hair a heavily textured finish.
Sara Paxton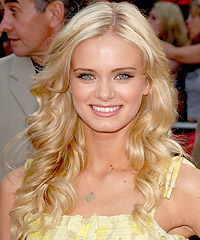 Sara stepped out with plenty of texture through her hair on the red carpet. Winding curls were added through the ends and mid-lengths of her hair to add length and shape to her rounder face shape. Layers were also added through her ends to even out her curls.
Teri Hatcher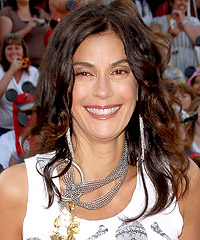 Teri's messy waves create more body in her naturally straight hair and bring her hairstyle to life. This is a great hairstyle for triangular face shapes because the hair that falls to the sides of the face helps to cut off the shape, giving it a more oval look.
Ashley Scott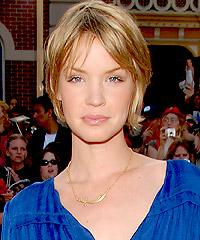 Short and sweet was Ashley's look as she arrived at the premiere. Her hair was cut into a jaw length bob and was slightly layered through the very ends to create a slight tuck and to add a softer shape to her look. To finish, her bangs were swept onto her forehead to disguise her hairline.