Katie Holmes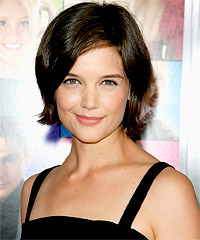 We love Katie's new look. It's soft and elegant, with a little flair. The hair length was cut around her chin and soft layering was added around her mid-lengths and ends to take the weight out and to create a flexible shape around her face. This style will be easy to maintain with regular trims.
John Travolta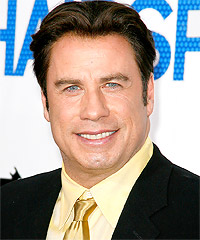 John kept his style full and fancy. His sides and back were taper cut short, leaving his top section layer cut to add plenty of volume around the top. This style will be easy to maintain with regular trims.
Amanda Bynes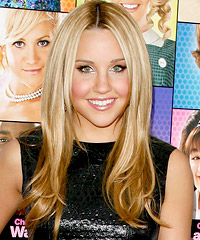 Amanda looked great with this complete style. A lovely two toned effect was added to her hair with a golden blonde look on top and a very bronze tone through the back. There really isn't very much layering throughout this style. Only the ends have been layered, which has created a very easy to achieve look.
Michelle Pfeiffer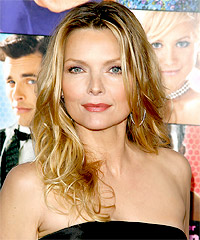 This was a lovely looking style for Michelle. Soft graduated layers were cut around her top and sides. Because Michelle has fine hair, this amount of layering will help to add just the right amount of volume around her face and crown. This style will work best on medium to fine hair types.
Paula Abdul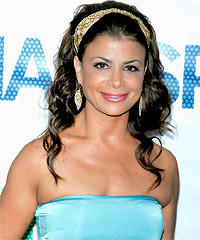 This American Idol judge looked great as she walked the red carpet. Paula kept her long ash brown tresses down, and soft, wavy, cascading layers were cut to add shape and volume around her top section. A headband was used to create a soft look for Paula and highlights her entire face. This style will work best on medium to thick hair types.
Brittany Snow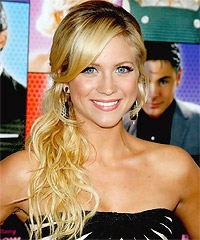 Brittany looked fantastic as she walked the red carpet with this sassy 'do. Her blonde tresses were pinned off to one side and left in a soft wave. Long bangs were also added and were swept over to one side to add shape and to draw attention to her big blue eyes.