Carmen Electra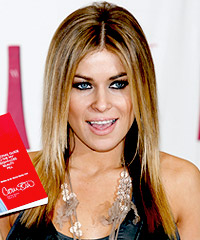 Carmen looked great at the release of "A Personal Guide to NV Weight-Loss Beauty Pill" with this fantastic example of how hair will look when it is well looked after. Her long locks were cut well below her shoulders and feathering layers were cut into her very ends for texture. Feathering layers were also cut from chin level down to frame her face. This is a great hairstyle for anyone with a longer face shape as the hair falling over the forehead will add a more oval look.
Rosario Dawson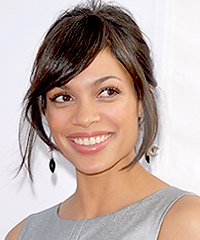 Rosario went for a sexy, soft upstyle at the 21st Annual Soul Train Music Awards and looked amazing! Her long, thick bangs were side swept for a high forehead flattering finish and soft thick pieces were styled down both sides of her face to chin level to soften her look. This style will look great on a longer face shapes.
Cheryl Hines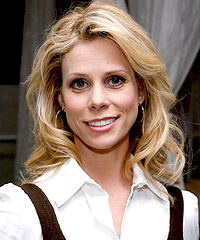 Cheryl made the perfect choice for her face shape with this hairstyle from the American Academy of Nurse Practitioners in the Fight Against Insomnia event because the body and volume added through her ends adds shape to her narrow face. This is also a good hairstyle for anyone with fine hair because the layers cut through the ends of the hair will add lots of volume and create a fuller look. The ends of your hair will need to be trimmed regularly to maintain the healthy look of this hairstyle.
Jennifer Hudson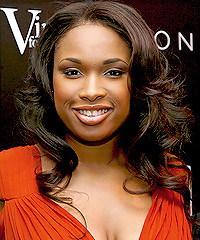 This was a great style for Jennifer from the Global Summit For A Better Tomorrow which added longer lengths to her hairstyle with lots of body and volume throughout her ends. Layers were razored into her mid-lengths and ends to create volume and to help reduce bulkiness in her hairstyle. This is the perfect style for longer face shapes because the weight at the sides will help to widen the shape of a longer face.
Jenna Elfman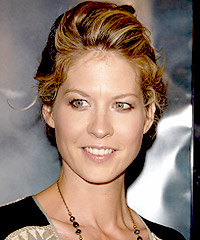 Jenna wore her hair in a softly pulled back upstyle at the L.A Premiere of "The Shooter" and looked amazing! Soft natural curls were left to fall around her face to give her upstyle a natural finish and her hair was pulled back and directed sideways through the top to create height, making this style great for rounder face shapes.
Mark Wahlberg
Mark's smart, neat look worked well on the red carpet at the L.A Premiere of "The Shooter". His hair was tapered up the back to longer lengths at the top where his hair was chipped into to create a smoothed-back look and a small amount of texture.