Elle Fanning stepped out on the red carpet recently in dramatically dark tresses, which turned heads for all the right reasons! Elle, like her sister Dakota, is known for her very fair hair and complexion, so this new look was quite a departure from her signature style.
Let's take a look at her hairstyles, past and present, to see how this starlet has become a style icon in her own right, all at the very young age of 16!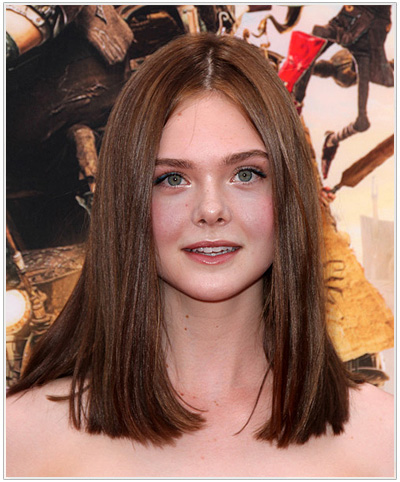 Here is Elle's most recent look—a shiny blunt cut in a gorgeous reddish brown shade that makes her blue eyes pop! Elle has pink (cool) undertones to her skin so this shade of brown works just perfectly with her rosy cheeks and cool blue eye colour. This hair colour is actually quite a few shades darker than her natural colour, but she manages to pull it off without a hitch. As for the cut, Elle is working a long blunt bob that compliments her heart-shaped face nicely. The centre part is bang on trend this season too, so all around, Elle is looking as glam as ever!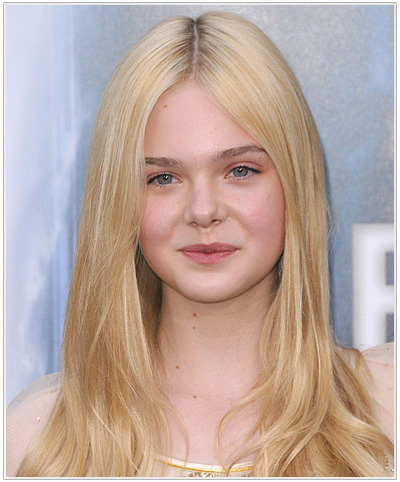 Here, Elle is flaunting her signature style—long loose blonde waves. This light buttery blonde looks fabulous with her rosy skin and also works with her blue eyes. Compared to the darker hair hue seen above, Elle looks younger and generally has a softer look about her. The longer length and soft waves also work well for her here and flatters her heart shaped face as well. This is a good style tip to note for all the heart faces out there—go for longer, wavy looks to soften up and camouflage your defined chin area (if that's an area that you are concerned about).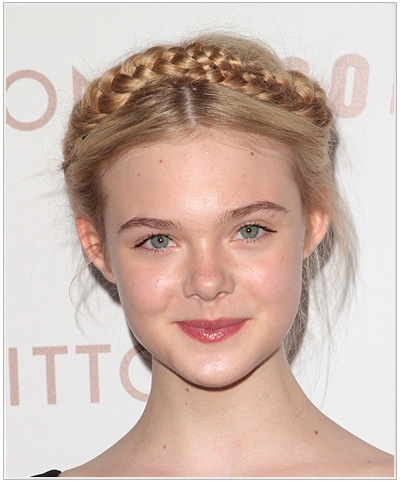 Elle's hairstyles are usually pretty basic, but she is also a fan of more complicated up-dos, especially when they involve braids! Here, Elle's long hair has been parted in the middle and braided. The braids have then been wrapped around her head to make a crown. This 'old world' inspired hairstyle is a unique and feminine way to wear the hair up and is guaranteed to turn heads, making this the perfect choice for Elle to wear on the red carpet.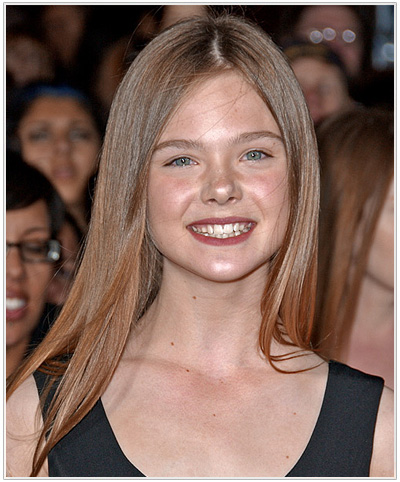 Finally, we go way back to see Elle in her natural hair colour which is a few shades lighter than her current brunette 'do. This soft reddish-brown hair colour works well with Elle's complexion and eye colour, but she definitely benefits from going a bit more dramatic with the colour—whether that be a few shades darker or going up to a light blonde colour. The style is simple and elegant, with a centre part and long loose layers throughout to add in some movement. This hairstyle worked well for Elle here as she was a lot younger, however her experiments with hair colours, cuts and styles really have given her more style and uniqueness over the years.
Overall, although Elle always looks gorgeous, she does benefit from longer layers and a lighter blonde hair colour in our opinion. What's your take on Elle's hair—is she better as a blonde or brunette?